Cuba Gov. Unblocks Several Websites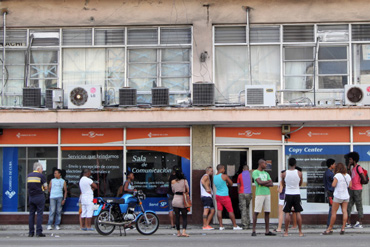 HAVANA TIMES — Numerous websites previously blocked in Cuba have suddenly become available, reports Progreso Semanal. What's not clear is whether the change represents a policy shift or is a temporary error by the censors.
The leading Cuban classified ads site, Revolico.com, and the critical Cubaencuentro publication, both banned for years, were visible in Havana and several provinces on Thursday.
For the small minority with a fast enough connection, Skype was also working, something that could revolutionize the way Cubans communicate with family and friends abroad if massively made available.
Observers note that since there was never any public information on what sites were being blocked by the Cuban government and why, it is possible that no official mention would be made about any unblocking.
Likewise, they noted that it is too soon to tell whether the change represents a real opening to information and services or is just an error to be quickly remedied.
Even with websites that had not been previously blocked, at the workplace level, employees exercise self-censorship to avoid problems with State management, which routinely keeps tabs on who visits which websites, with a keen eye for those that present articles critical of the government and its leaders.