Cuba Halts Issuing Restaurant Licenses
Private restaurant owners are expecting more vigorous inspections than the ones they've had up until now.
By Cubaencuentro  (Photos: Juan Suarez)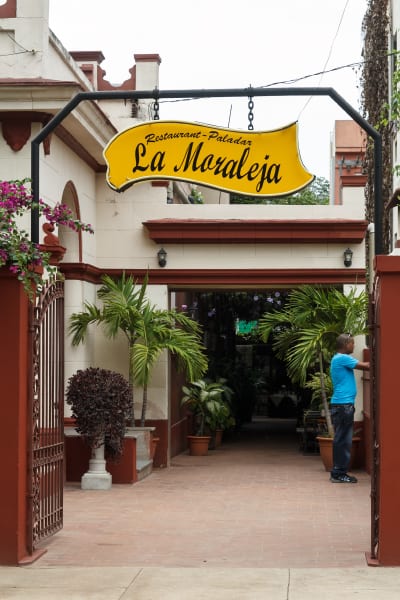 HAVANA TIMES — The Cuban government has temporarily suspended new licenses for private restaurants, popularly known as "paladares", and have intensified the scrutiny of those that are already functioning in Havana, warning owners that they should comply with established laws, states Reuters.
This measure could signify a restriction in the range of places to eat in Havana now that the high tourist season approaches and it's expected that the arrival of visitors coming from the US and Europe will reach record levels.
There are also new signs that the Cuban government is hesitant to increase the number of private businesses in general in a country where it still exercises strict control over the majority of the economic activities.
Cubaencuentro warned earlier in the month that the emerging private sector in tourism – paladares, homestays – was breaking the traditional framework of reducing international tourism to state-run cafes and hotels. We further pointed out that this was only being permitted due to two factors: the Government's incapacity to meet demand and the leadership's determination to develop an industry that it considers critical for its survival.
We noted that this so-called "private sector" was condemned to inevitably "clash" with the Government, as long as it continued to grow, as well as the incomes of those who formed part of this sector.
Last year, the Cuban government went back on a series of reforms that had been outlined to guide the expansion of the role this market was playing in agriculture. This year, it has established control over the price of some products found in agromarkets and private transport services.
Since President Raul Castro loosed the restrictions on small businesses six years ago, private restaurants have flourished, especially in the capital, where more money circulates and there's been a boom in tourists visiting, who demand a better service than that which state-run establishments offer.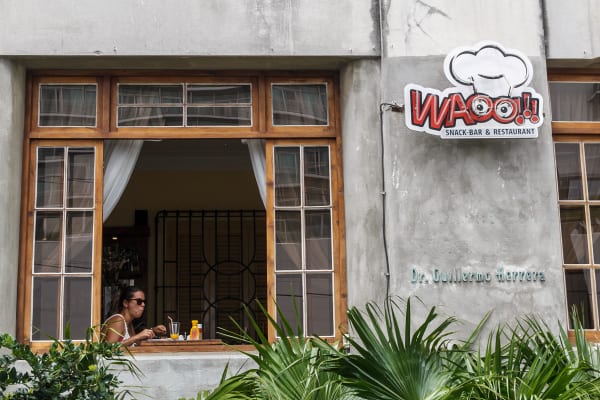 According to the Ministry of Tourism, there are hundreds of private cafes in Havana and it is estimated that there are over 1700 in the whole country.
Over the last six weeks, owners of some paladares have been summoned by municipal governments to be instructed about supposed violations that private restaurants commit, like tax evasion, buying supplies on the black market, or running clubs or illegal bars, according to El Nuevo Herald.
Some private businesspeople have been summoned to these meetings saying that they now expect a crackdown and more visits from State inspectors and auditors.
Over the last six weeks, the owners of some of the more well-known private restaurants have been summoned to attend meetings where they were firstly praised by government officials in Havana for their contributions to the national economy and tourism, and were then presented with a list of laws and alleged violations that some of them had committed. They were then given a warning about how they should immediately stop violating these laws and give up such practices in the future, stated Reuters.
"Of course, they are right technically-speaking, all of us push the current laws in place, we don't have any other choice," an owner of one of Havana's most popular private restaurants told Reuters, who, like many others, preferred to remain anonymous out of fear of being reprimanded.
"They were very kind about it all and they didn't mention what they were thinking of doing, but we assume that a wave of extremely strict inspections is on the horizon," he added.
Meanwhile, El Nuevo Herald reported that Niuris Higueras, the owner of the Atelier paladar, had said that she'd been summoned to one of Havana's People's Power meetings where several state institutions were present, among them the National Tax Administration Office of Cuba (ONAT) and the police. Far from worrying her, this meeting put her mind at rest, she stated.
"I thought that the meeting was going to be really tense, but it wasn't at all," Higueras said. "They were very open. They even told us that our businesses were important to the economy and that it wasn't only about dealing with irregularities in private businesses, but also in state-run ones too. Basically, it was just so that everybody would know that they knew that these kinds of illegal acts were going on."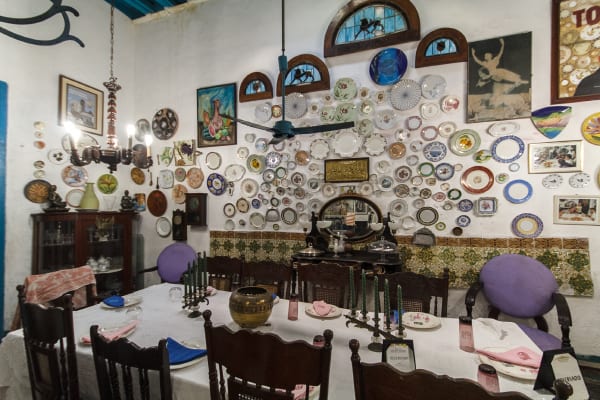 "It's like that old saying that goes forewarned is forearmed," she added.
According to the businesswoman, the problems that the authorities pointed out "are real". Among these, the authorities cited the use of public parking for making customers comfortable at their cafes, buying goods on the black market, violating tax laws and money laundering, and even prostitution and drugs.
"These are things that are really happening," Higueras said, who says that she expects that controls will now be more intense.
"They're already inspecting. I know that there are going to be more controls," she said.
According to Cuban law, private restaurants can only hold a maximum of 50 people and they need to buy supplies for their businesses at state-run stores, in spite of products there being extremely expensive.
Hundreds of paladares are being run in the Cuban capital. Some of them, such as La Guarida, have become famous because they are frequently visited by important figures and celebrities from all over the world, including Kim Kardashian and her husband Kanye West, the actress Natalie Portman and more recently, the pop star Madonna. President Barack Obama and his family ate dinner at the San Cristobal paladar during his visit to the island last March.
The government crackdown on private cafes is taking place at a time when the number of tourists visiting the island has increased exponentially. This month, the Ministry of Tourism reported that so far this year there have been 3 million tourists who have visited our country. Furthermore, last month, some US airlines began to fly regularly to Cuba.