Cuba Hopes for Record Tourism in 2017 despite Irma and Trump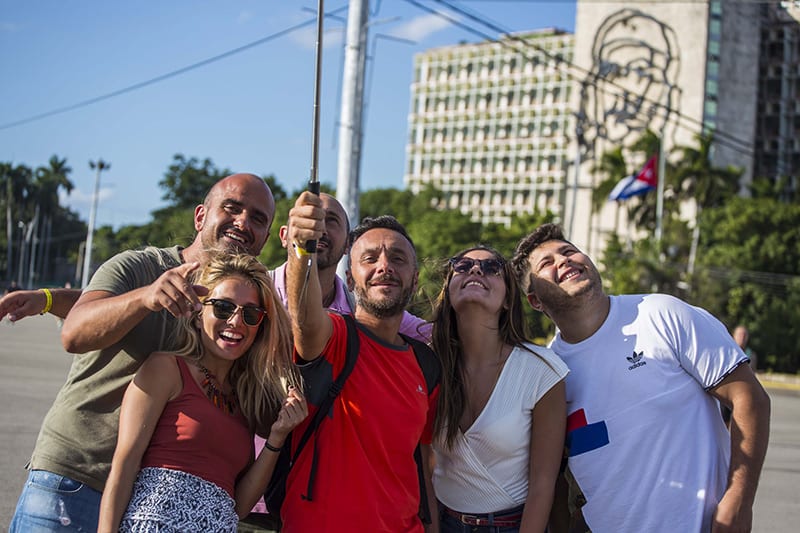 HAVANA TIMES – Cuba has received 3.8 million tourists so far this year and expects to reach a record 4.7 million visitors by the end of 2017 despite the damages caused by Hurricane Irma, and US president Trump's warning to his country's citizens not visit the island, government media reported Thursday.
"The country has all the resources to guarantee the necessary standards," Cuban Tourism Minister Manuel Marrero said on national television.
In September, hurricane "Irma" struck for four days to the north of the island where 54,000 tourists were staying, none of which suffered physical damage.
Marrero said the country is ready to start the high season on November 1st and the offer will have 366 hotels totaling 68,000 rooms, most of them category four and five stars.
"Within that large number of hotels, we have more than half operated through 88 contracts with 20 international chains, a measure always focused on preserving our ownership of the facilities and taking advantage of the experience of our foreign partners," said Marrero.
The Cuban Government has as one of its economic priorities the development of tourism. By 2030 the government hopes to build more than 103,000 rooms and creating new offers especially with golf courses and theme parks.
"In Punta Colorada (in the west of the country) we have one of the largest projects in America, with a total duration of two decades. It includes the construction of a cruise terminal, five hotels with more than 1,000 rooms in total and another 20,000 real estate units," He said.
Marrero noted that there are more than 140 projects in which foreign companies can invest in the Cuban tourism sector.
Tourism is the second leading source of income of the island only surpassed by the commercialization of professional services abroad.
During recent years, Cuba has had a growth in the arrival of visitors and in 2016 achieved the record number of 4.5 million tourists.