Cuba Hosts Visit from North Korean FM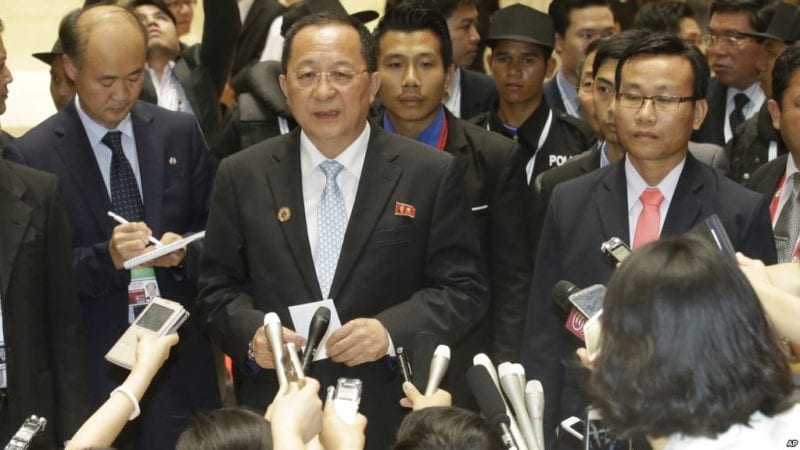 HAVANA TIMES – North Korean Foreign Minister Ri Young-ho arrives Monday in Havana for an official visit to the allied nation.  He will meet with the Cuban FM Bruno Rodriguez, reported Telesurtv.
Often described by Cuban leaders as a sister nation, North Korea has been an ally ever since the Cuban Revolution headed by the late Fidel Castro.
Ernesto Che Guevara toured the Democratic People's Republic of Korea in 1960 on an official Cuban visit and met with the county's leader Kim Il Sung, praising the socialist development in the country, noted Telesur.
Cuba has an embassy in North Korea and the two nations have a minor commercial exchange estimated at US $9 million in 2016.
North Korea is under sanctions by both the United States and the UN Security Council over its fast progressing nuclear arms program. Cuba, under a US embargo since 1961, has consistently supported the government of Kim Jong-un as another the victim of US foreign policy.