Cuba in MLB: Opening of 2013 Season
Peter C. Bjarkman*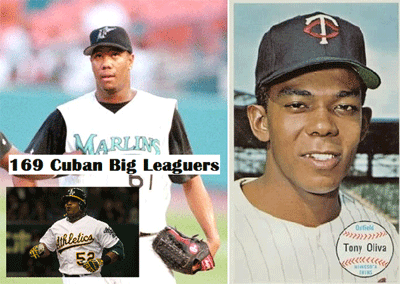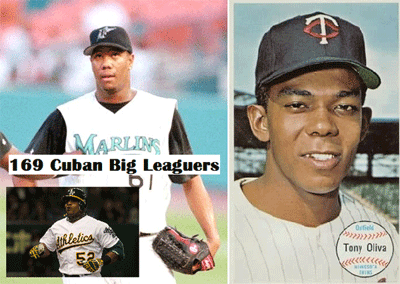 HAVANA TIMES — It should serve as some kind of a warning to those dozens of young players now leaving Cuba annually with inflated aspirations for grabbing the next Céspedes-like or Chapman-like financial windfall. It should also be a wakeup call for all those diamond prospects in Havana and points beyond that are still fantasizing about the coveted possibilities of carving out a lasting baseball legacy by somehow making their way into the North American big leagues.
The list of current Cuban League refugees now opening the 2013 season on big league rosters is hardly a very extensive one. In short, it is once again altogether obvious that some of the most talented recent "escapees" from island baseball are still finding the pathway to top-level professional baseball strewn with many unavoidable and even insurmountable pitfalls.
Top young prospects like Yasiel Puig (Los Angeles Dodgers), Jorge Soler (Chicago Cubs), and Ronnier Mustilier (New York Yankees) all enjoyed productive spring training camps and yet none were able to crack the rosters of their respective parent clubs. Mustilier batted a respectable .314 over 21 games in Florida with the Yankees, and one top New York scout even told me in Fukuoka, Japan early last month (during the WBC) that the former Santiago infielder was a likely Opening Day outfield replacement for the injured Curtis Granderson.
Puig owned the hottest bat in the LA camp all spring (a .512 BA, with three long balls) before being shipped out to AA Chattanooga at month's end. Twenty-one-year-old Soler hit only .222 during his Cubs initial trial but did get tested across 17 games and with 36 at-bats. All three showed well, but at the end of the day all were also dispatched for still another round of much-needed minor league seasoning.
A bevy of other veteran Cuban minor leaguers also once more failed to make the grade despite being offered a large dose of spring training playing time. Leslie Anderson (now 31) clubbed the ball at a .396 pace over 22 games but was beaten out by James Loney and Shelley Duncan for the two first base roster spots with Tampa Bay.
Seventeen-year veteran Jose Contreras inked a minor league contract with the Pittsburgh Pirates in late February, hoping for one final spin around the MLB circuit; but Contreras in the end saw no actual game action in the Pirates' Bradenton camp.
Twenty-nine-year-old former Habana Province outfielder Juan Carlos Linares batted over .300 for the second time in three spring trials with Boston but also is headed back to Pawtucket and the International League for the third straight summer. Francisley Bueno (age 32) enjoyed 10 spring appearances with the Royals before yet another reassignment to the minor league camp.
And the recent apprentice-league sojourns of other former Cuban prospects like Jose Julio Ruiz, Yadel Marti and Bárbaro Canizares have all recently ended either in total limbo or with semi-permanent lodgings in the AAA summer-season Mexican League.
Opening Day MLB rosters for 2013 contain exactly 13 Cuban-born ballplayers, eleven of them actually refugees from the Cuban League and thus legitimately classified as island-trained ball-playing athletes. Céspedes and Chapman will again be expected to enjoy high-prolife headliner seasons with Oakland and Cincinnati, while American Leaguers Alexei Ramírez, Dayan Viciedo, Kendry Morales (now with Seattle), Yunel Escobar and relative newcomer Adieny Hechavarria (moving from Toronto to Miami) will likely all be starters at least at the season's outset.
After a pair of trials with the Texas Rangers, Leonys Martin seemingly has now finally nailed down the Texas starting centerfield post (along with the top-dollar bonanza contract attached to such an assignment); and it looks like highly touted José Iglesias will finally get his shot (after a brief apprenticeship in Pawtucket) as the everyday Boston shortstop. But despite this renewal of moderate Cuban big league presence, the all-time list of island major leaguers will obviously remain frozen at 169 at least until partway into the current season.
Cubans on April 2013 Opening Day MLB Rosters
(13 Cuban players ranked here by current 2013 MLB Salaries; # = did not play in Cuban League)
Pitchers in Boldface
Yoennis Céspedes, OF (Oakland Athletics) $8,500,000 (MLB Debut: March 28, 2012)
Alexei Ramírez, SS (Chicago White Sox) $7,000,000 (MLB Debut: March 31, 2008)
Kendry Morales, DH (Seattle Mariners) $5,250,000 (MLB Debut: May 23, 2006)
Yunel Escobar, SS (Tampa Bay Rays) $5,000,000 (MLB Debut: June 2, 2007)
Aroldis Chapman, LHP (Cincinnati Reds) $4,835,772 (MLB Debut: August 31, 2010)
Leonys Martin, OF (Texas Rangers) $3,250,000 (MLB Debut: September 2, 2011)
Dayan Viciedo, OF (Chicago White Sox) $2,800,000 (MLB Debut: June 20, 2010)
José Iglesias, SS (Boston Red Sox) $2,062,500 (MLB Debut: May 8, 2011)
Adieny Hechavarria, INF (Miami Marlins) $1,750,000 (MLB Debut: August 4, 2012)
#Yonder Alonso, INF (San Diego Padres) $1,120,000 (MLB Debut: September 1, 2010)
Yunieski Betancourt, SS (Milwaukee Brewers) $900,000 (MLB Debut: July 8, 2005)
#Branyan Peña, C (Detroit Tigers) $875,000 (MLB Debut: May 23, 2005)
Raúl Valdés, LHP (Philadelphia Phillies) $505,000 (MLB Debut: April 11, 2010)
It is true that former Cuban Leaguers at the moment edge out the imported Japanese Leaguers by the slimmest of margins. The two leagues each boast 11 alumni in the big time on Opening Day, but the presence of two additional Cubans (Branyan Peña and Yonder Alonso) – both island-born but Miami-raised and trained – tips the scale ever-so-slightly in Cuba's favor.
A full dozen MLB clubs currently employ native Cubans (the Chicago White Sox boast a pair) while the Japanese Leaguers are spread among nine different teams. The most notable difference, however, is that the Cuban list contains only a pair of pitchers (Chapman and Raúl Valdés) while eight of the eleven Japanese imports happen to be hurlers. (The latter fact is yet another evidence that Japan owns a pitchers' league while Cuba remains a hitters' paradise.)
Japanese on April 2013 Opening Day MLB Rosters
(11 Japanese players ranked here by 2013 MLB Salaries)
Non-pitchers in Boldface
Hiroki Kuroda, RHP (New York Yankees) $15,000,000 (Japanese League Team: Hiroshima Carp)
Yu Darvish, RHP (Texas Rangers) $9,500,000 (Japanese League Team: Nippon-Ham Fighters)
Ichiro Suzuki, OF (New York Yankees) $6,500,000 (Japanese League Team: Orix Blue Wave)
Hisashi Iwakuma, RHP (Seattle Mariners) $6,500,000 (Japanese League Team: Kintetsu Buffaloes)
Kyuji Fujikawa, RHP (Chicago Cubs) $4,500,000 (Japanese League Team: Hanshin Tigers)
Koji Uehara, RHP (Boston Red Sox) $4,250,000 (Japanese League Team: Yomiuri Giants)
Tsuyoshi Wada, LHP (Baltimore Orioles) $4,200,000 (Japanese League Team: Softbank Hawks)
Hiroyuki Nakajima, SS (Oakland Athletics) $2,875,000 (Japanese League Team: Seibu Lions)
Norichika Aoki, OF (Milwaukee Brewers) $1,712,500 (Japanese League Team: Yakult Swallows)
Hisanori Takahashi, LHP (Chicago Cubs) $1,000,000 (Japanese League Team: Yomiuri Giants)
Junici Tazawa, RHP (Boston Red Sox) $815,000 (Japanese League Team: None)
Only twice in the past decade has an ex-Cuban Leaguer made his MLB debut on Opening Day, and that list has not been expanded this spring. Yoennis Céspedes pulled the trick last March, and before that we have to go back to 2003 and José Contreras to find a parallel occurrence. But the inventory of Cuban big leaguers is almost certain to grow early in the current season, perhaps before the month of April is out.
The most likely candidates are Mustilier, Soler, or perhaps even Leslie Anderson (who might at long last get at least a "cup-of-coffee" taste of his long-coveted big league dream). Other longshots to break through this spring might be pitcher Noel Arguelles with Kansas City or outfielder Yasiel Puig with the Dodgers. It is almost certain that slugger Mustilier and five-tool prospect Puig will both remain on the scene for lengthy big league tenures before too many more months have passed us by.
Nonetheless, for all the recent North American media hype about Cuban imports, the actual number of islanders reaching baseball's highest level has remained relatively stable. A handful of top prospects like José Julio Ruíz, Yasser Gómez, Yadel Martí, Leslie Anderson and Juan Carlos Linares, among others, have never managed to work their way out of AA-level or AAA-level status.
Until the imagined day when a seemingly endless political standoff between Washington and Havana finally grinds to an inevitable halt – with an equally inevitable collapse of the Cuban League as we have now known it for over half a century – there is little reason to expect that the flow of Cubans into the big leagues will alter significantly from its current slow trickle to anything like a long-desired (at least for some) dam-bursting flood.
The 2013 season will almost certainly mark the end of the road for two of the most successful Cuban big league imports from the current generation. The brief Contreras comeback effort with Pittsburgh's Pirates seems to have met with little success and it is reasonable to assume that the occasionally brilliant decade-long pro sojourn of the one-time Cuban national team ace has now finally run its course.
After splitting last season between Atlanta and Milwaukee, two-decade big league veteran Liván Hernández has also been widely rumored to be seeking yet another shot at extending his fading career. But no teams were willing to extend a contract offer as spring training came and went. With his four wins last summer Liván was finally able to push his career mark back over the break-even level at 178-177) and he has slowly climbed the ladder to a rank among the most successful Cuban big league hurlers from either the pre-revolution or post-revolution eras. Among his countrymen, only Luis Tiant (3,486) pitched more big league innings than Liván (3,189); again only Tiant can boast more starts (484 to 474); Liván (355) ranks third on the all-time list in pitching decisions (behind Tiant with 401 and Dolf Luque with 373); and no Cuban big league hurler can match Liván's 177 defeats. But the ledger will now apparently end here, since there seems little likelihood that Liván Hernández at age 38 will make it back on the scene for a remarkable eighteenth major league campaign.
NOTE: There were two interesting side notes regarding Cuban players on Opening Day of the 2013 big league season. Padres first sacker Yonder Alfonso blasted a sixth inning solo shot off Mets left-hander Jon Niese in New York to become the first Cuban-born big leaguer in recent memory to homer in his team's season's opener (Yoennis Céspedes homered in Game 2 for Oakland one year ago). Also light-sticking shortstop José Iglesias collected three singles at Yankee Stadium during Boston's inaugural game. Since such feats are not well documented, it is not clear when and if any Cuban-born big leaguer earlier achieved either an Opening Day round tripper or a season-opening three-hit performance. If one of my readers has an answer to this particular piece of Opening Day baseball trivia I would most certainly welcome the details.
For an up-to-date listing of all 169 Cuban-born major leaguers (1871-2013), see the original version of this article posted on www.BaseballdeCuba.com.
(*) Peter Bjarkman is author of A History of Cuban Baseball, 1864-2006 (McFarland, 2007) and is widely recognized as a leading authority on Cuban baseball, past and present. He has reported on Cuban League action and the Cuban national team as senior writer for www.BaseballdeCuba.com during the past six-plus years and is currently writing a book on the history of Cuba's post-revolution national team.