Cuba Interior Minister's Son Takes Refuge in the United States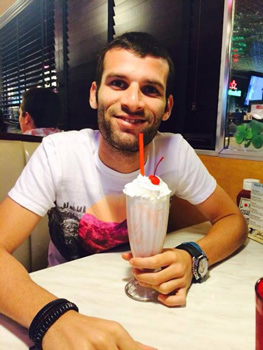 HAVANA TIMES — Josue Colome Vazquez, son of Cuban Vice President and Interior Minister Gen. Abelardo Colome Ibarra, arrived recently in Miami after crossing the Mexican border and seeking refuge from the US authorities.
Colome Vazquez arrived in Miami in February after first traveling from Havana to Cancun, Mexico, and then continuing his journey to the US border, according to a report from the Cuba al Descubierto blog, published by Cuban issues analyst Luis Dominguez .
The information indicates that Colome Vázquez subsequently flew from Houston, Texas, to Miami to join his mother Suri Vázquez Ruiz, former wife of Colome Ibarra.
A brother of Josue, on his father's side, Jose Raul Colome Torres is the owner of the successful private Starbien restaurant in Havana, where he lives with his mother, Hilda Torres Beltran, said Dominguez.
In a Facebook profile Josue Colome Vazquez shows recent photos of himself in several locations in Miami.
General Abelardo Colome Ibarra, alias Furry, 75, is one of the highest ranking and most trusted figures in the structure of power in Cuba. He fought in the Second Eastern Front under the command of Raul Castro and upon the revolutionary triumph of 1959 he joined the Rebel Army Intelligence Service. He is a vice president of the Council of State and holds the title of Hero of the Republic of Cuba.
The arrival and taking up residence in the USA has become popular among the children and close relatives of senior figures in the Cuban leadership, a fact that has been repeated often in recent years.
In August 2012, Glenda Murillo Díaz, daughter of economic reform czar Marino Murillo Jorge, also a VP, moved to Tampa after a trip to Mexico vocational training course and her subsequent escape to the US border.
With the implementation of the island's new immigration policy, Cubans who reach the US can apply for residence a year and a day under the Cuban Adjustment Act, without losing their residence in Cuba.