Cuba Issues Tropical Storm Watch as Erika Dips South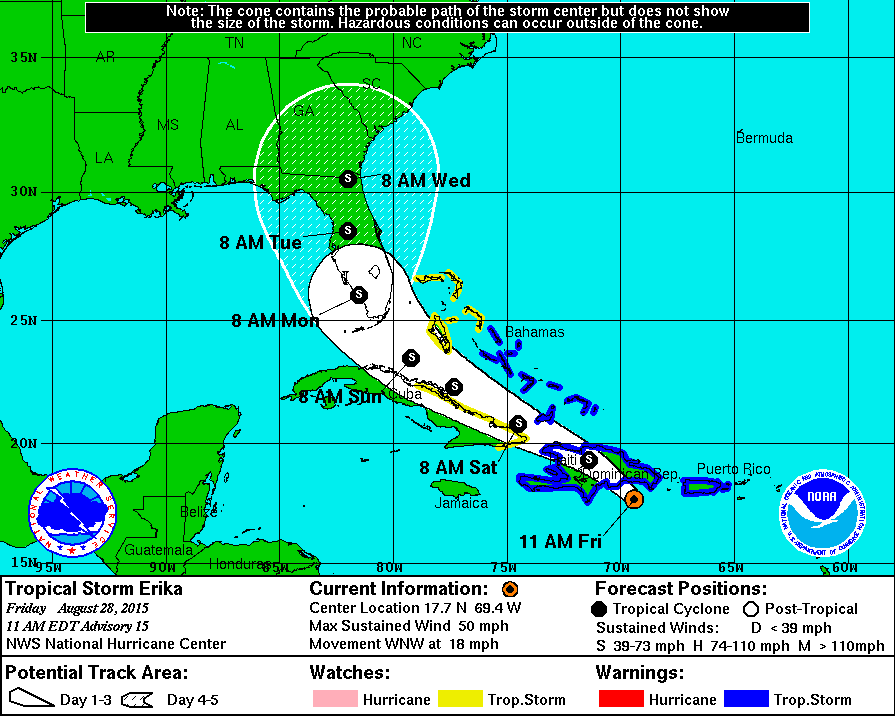 HAVANA TIMES — Cuba has issued a Tropical Storm Watch for several central and eastern provinces (Ciego de Avila, Camaguey, Las Tunas, Holguin and Guantanamo), notes the latest report from the National Hurricane Center (NHC) on TS Erika, issued at 11:00 a.m. (EDT) on Friday.
The current projection cone for Erika has it dipping a bit south, increasing the chance of heavy rainfall over parts of Cuba.
USA Today reported that Erika brought heavy rains to Puerto Rico on Thursday causing flooding and killing at least four people. In its wake, Erika left devastating floods and landslides in the eastern Caribbean island of Dominica, where dozens of people remained missing.
The effects and landing of Erika could reach Florida by Sunday or Monday and Gov. Rick Scott declared a state of emergency ahead of the approaching storm.