Cuba Justifies Hiring Construction Workers from India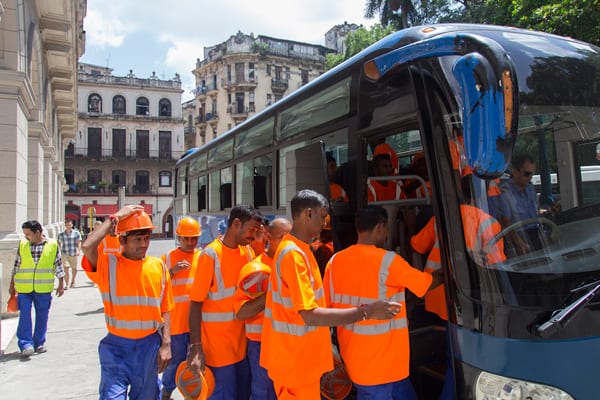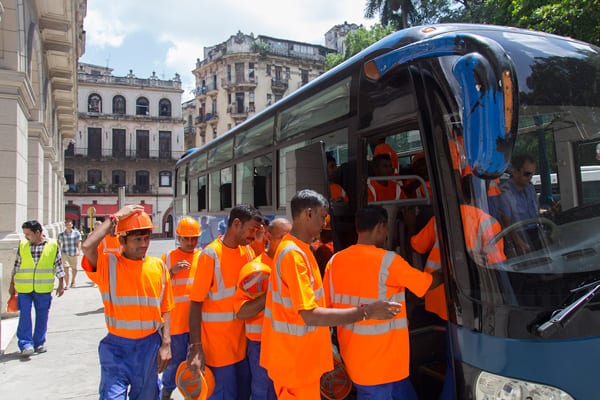 HAVANA TIMES — After an extended silence, the Cuban government has finally come out to explain the controversial contracting of hundreds of workers from India to build a modern hotel in Havana.
The Inmobiliaria Almest company, which is responsible for building hotels in the country's tourist areas, has explained that the French firm Bouygues' hiring of foreign workers is 100% justified and that it complies with national laws in effect.
"Maybe if you don't know the problems that exist within the Cuban workforce in the construction sector in depth, the presence of workers from India at a hotel that is being built in the capital's Manzana de Gomez might come as a surprise," an article published in Juventud Rebelde newspaper pointed out. "Almest executives have responded that contracting out these workers from India for this project – which is being overseen by the French construction company Bouygues – is completely in line with what national legislation, which regulates these kinds of contract on the island."
However, Cuban readers don't seem to be too convinced by this argument, according to comments published in the news forum on the internet.
Benefits and salaries
The presence of around 200 Indian workers on the Hotel Manzana building site first caught the eye of independent media and foreign correspondents during the middle of this year, even though Cuban authorities have remained silent about this subject up until now. The benefits and salaries that these foreign workers receive (between 1200 and 1600 USD per month) caused an uproar and a wave of protests, which have included critical pro-governemnt celebrities such as the singer-songwriter Silvio Rodriguez.
The Hotel Manzana, which will be a 5-Star hotel, was scheduled to be finished by early 2017 and will be managed by the Gaviota Tourism Group and the International Hotel Chain, Kempinski.
According to what Almest's general manager has explained, since the building boom that began in the second half of the 90s, the architect Jose Martinez chose Bouygues, a world-class construction company, to participate in the country's hotel construction program with the aim to speed up tourist industry investments in Cuba.
"The decision to work with Bouygues, in partnership with Cuban construction institutions, supports the sustainability principles we uphold that should go hand in hand with every investment, among them is cutting down the due date, carrying out the design and construction processes simultaneously," Martinez points out.
Making up for lost time
Martinez noted that the presence of Indian workers essentially came down to the need to make up for lost time on the building timetable, as these workers are highly qualified and skilled construction workers, with vast experience in other countries.  They work in specialist fields such as cladding while others are plasterers, mechanical fitters and a wide range of other jobs and specialities that are in high-demand in this kind of work.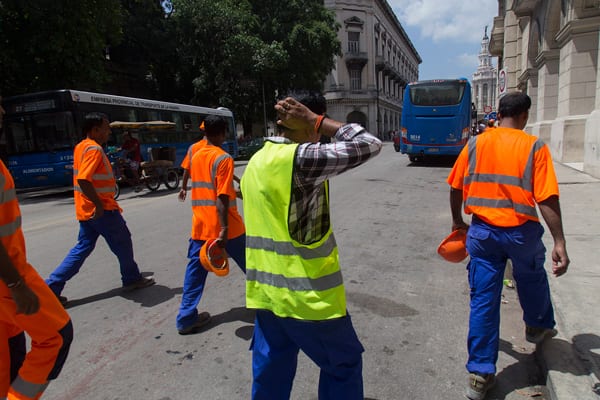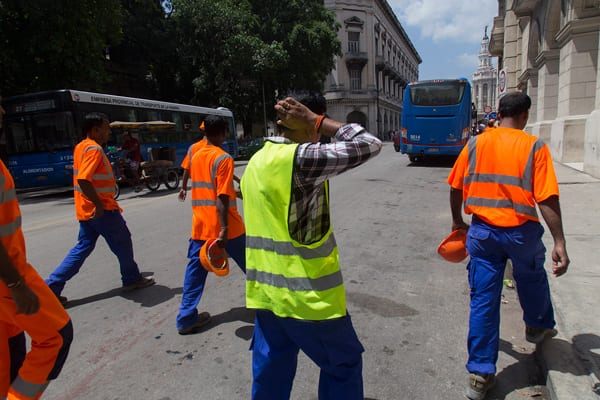 "The Indian workers' level of efficiency in construction work is three or four times greater than the national average in Cuba. Their work always produces very high quality results. Their presence is influenced by the fact that they make the most out of their working day, which results in greater productivity," Martinez stated.
He also added that they were training a large number of young Cubans, who are being taught special skills that are very relevant for building hotels.
The government's explanation hasn't satisfied Cuban readers, who attack the contracting of foreign workers on the internet
Comments from Cuban Readers:
Cuban Sniper: How much do a Cuban worker and a Hindu get paid for his work? I think that is where a big difference in performance and fidelity lies. Some media have reported that these workers in India earn more than US $1,200 a month (not counting the excellent living conditions they enjoy in the country). With a similar salary I think the locals would be just as efficient. However, since the government "is conducting a study for the implementation of a new payment system" and these studies we know are endless, I do not think they can keep anyone in these jobs.
Liuben: Indian workers have spent months collecting thousands of dollars, while for Cubans they are still studying the idea of incentives based on results… I find this situation outrageous, more justifications wherever you look.
Oscar: Unacceptable, the [Juventud Rebelde] article does not expose the real causes that produce such situations. We continue with journalism that flirts with mediocrity and insults the intelligence. Excuse me for writing in these terms but it is what reading about this provokes in me. I'm sure we can make things better without giving up our socialism, but we have to start putting the finger on it and stop being so complacent with those who only want to hear applause. Best regards.
Amaro: We are used to reading articles like this that paint a bright picture. In the future I hope to read articles where you analyze why trades in Cuba are lost; where are the mistakes and who are the culprits. A foreigner is paid well for their work or products.  If a Cuban produces a third or a fourth of what a foreigner does, I wonder if they are being paid at least a third or a quarter of what the Indians make?