Cuba Loses Catcher Trying to Emigrate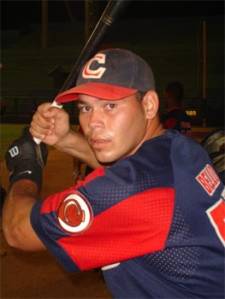 HAVANA TIMES — Yenier Bello, a member of the Cuban national baseball team shortlist, has been suspended from Cuban baseball for having attempted to illegally leave the island.
The Sancti Spiritus catcher was unsuccessful in his quest to reach Mexico in route for a chance to get a US Major League contract, reported the Café Fuerte website.
Bello was sanctioned for an undetermined time period by the Cuban Baseball Commission for "serious indiscipline" committed during the training of Team Cuba.
Dozens of Cuban prospects and seasoned players have abandoned the island over the last decade in search of lucrative professional contracts. In doing so, they are  considered traitors by the government.