Cuba Loses Pitching Duel 1-0 to Mexico in Caribbean Series Semifinals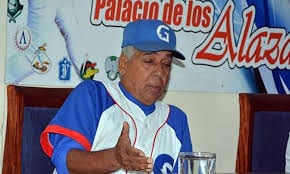 HAVANA TIMES – Mexico, the host team, beat Cuba 1-0 Monday night in the second semifinal contest of the Caribbean Series and will play tomorrow against Puerto Rico to define this year's champion.
In this way Cuba finished its performance in the Series with 3 victores and 2 losses. Mexico goes to the final as a favorite with 4-1 record. Puerto Rico, 2-3, surprised Venezuela 9-6 in the other semi-final on Monday afternoon.
The only run of the game came in the bottom of the fifth on a hit by Agustin Murillo scoring Ronnier Mustelier who reached third on a throwing error by third baseman Yunior Paumier. Mustelier, 32, is a Cuban who played several seasons for Santiago de Cuba before leaving the island to play ball in the United States and Mexico.
The duel was even and was defined thanks to the excellent level of the Mexican pitchers, starter Miguel Peña and closer Daniel Rodríguez. Lázaro Blanco, the Cuban starter, also had a great performance, but it was not enough. Peña was a sensation this year in the Mexican professional league and Blanco led Granma to their title in the Cuban league.
Peña allowed two hits in the first inning, including a double by Alexander Ayala. He managed to put out the fire unscathed by picking off leadoff hitter Victor Mesa on first and getting designated hitter Alfredo Despaigne on a groundball to third and William Saavedra with another to second.
That was the only opportunity that Cuba had during the night and its only hits.
Peña, who pitched 8 full innings, and closer Héctor Daniel Rodríguez, retired 23 Cuban batters in order before a harmless walk issued to Victor Mesa in the ninth.
"We are not satisfied because the goal was to win, but we have positive experiences to learn from," said Carlos Marti the Cuban manager to the Cuban press.
"It was a great game, I was focused, I knew that I would be pitching this game. I did a great job, one run, four hits … I feel very sad," said Lazaro Blanco in the dressing room, and after a long pause, almost crying, he continued: "I said that I would give everything and it just wasn't enough."
Score by Innings
Alazanes de Granma (CUB):   000  000  000  0  2  1
Águilas de Mexicali (MEX):     000  010  00x    1  5  0
WP: Miguel Peña (1-0)
LP: Lázaro Blanco (1-1)
Save: Jake Sánchez (1)