Cuba Makes Finals with 6-3 over the DR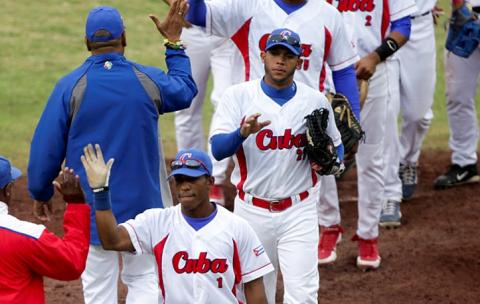 HAVANA TIMES — Cuba came from behind to win a hard fought semifinal game on Thursday 6-3 over the Dominican Republic. They will now face Nicaragua – which defeated Puerto Rico 2-1 in the other semifinal-, on Friday night in the finals of the baseball tournament of the Central American and Caribbean Games taking place in Veracruz, Mexico.
Norge Luis Ruiz won his second game of the tournament. He had trouble early allowing a run in both the second and third innings but settled down afterwards. He went 8.1 innings allowing six hits and two earned runs with eight strikeouts and a walk.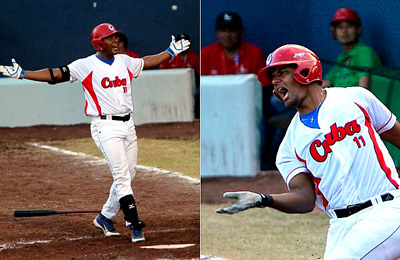 The Dominican starter, right-hander Jairo Heredia, retired the first 11 Cuban batters in order and had a 2-0 lead before back-to-back two-out doubles by Frederich Cepeda and Yadiel Hernandez got the Cubans on the scoreboard in the fourth inning. Surprisingly the DR manager rushed to take out the starter, and the relief staff would later succumb to homers by Yosvany Alarcon and Alexander Malleta, noted Ray Otero of Baseballdecuba.com.
The Cubans took the lead (3-2) to stay in the fifth on Alarcon's blast. The scoreboard went 4-2 in the seventh when Yadiel Hernandez drew a bases loaded walk. Malleta hit his two-run homer in the eighth to end the team's scoring.
The Dominicans, down 6-2, made a last ditch effort in the ninth. Pedro Feliz hit a solo homer and after a one out single from Willy Aybar, Norge Luis Ruiz was relieved by Cionel Perez. But the 18-year-old issued a walk to Rafael Hernandez and with the tying run at the plate Cuban manager Victor Mesa brought in righty Hector Mendoza, who got pinch hitter Justino Cuevas to line into a double play to end the game.
Game time on Friday for the finals match up of Cuba vs. Nicaragua is 8:00 p.m. local time (CST).  The game can be watched live on Cubavision International TV.