Cuba May Day March to Support Reforms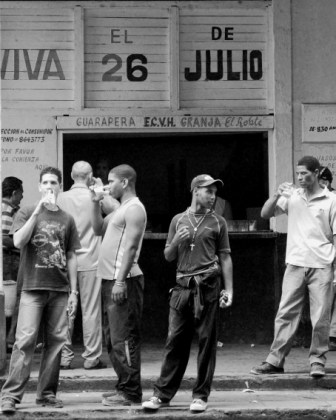 By Circles Robinson
HAVANA TIMES, April 29 — The Cuban Worker's Confederation (CTC) is calling on workers to turn out for Sunday's International Worker's Day parade in support of the reforms approved less than two weeks ago by the 6th Communist Party Congress.
The island's only labor organization has a long history of support for all government/party decisions, using the May Day celebrations to rally behind the country's leaders and their chief international demands, like freedom for the Cuban Five or the extradition of international terrorist Luis Posada Carriles.
Demands for better working conditions, greater salaries or benefits, worker participation in management or in the government's policy decisions, are not a feature of International Worker's Day in Cuba.
CTC general secretary Salvador Valdés Mesa told the official Granma newspaper that thousands of special morning meetings are being held at workplaces throughout the country "where the workers pledge their commitment to turn out" for the May Day parades.
"We have to make the slogans of work, productivity, efficiency and savings" demanded by the country's leaders, an "indispensible part of our daily lives," said Granma reporter Susan Lee.