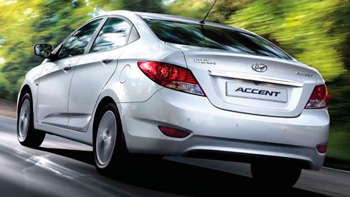 HAVANA TIMES — New car sales begin today in Cuba after a half century of restrictions on the internal market. The CIMEX corporation automotive division posted some initial prices,
The amounts sharply contrast with the average monthly salaries on the island of around US $20. Nonetheless, Cubans with wealthy family members abroad or other alternative income sources are candidates for purchases.
Café Fuerte reports that the lists of some of the autos for cash sale at the state dealerships "has created alarm among potential buyers and the general population."
Upon announcing the opening of new car sales on the island, the government said the profits derived from the purchases would go to improving the highly deficient public transportation.
The following is an initial list of prices:
Auto Transport Division of the CIMEX Corporation
PEUGEOT Agency
PRICES OF AVAILABLE NEW CARS FOR SALE IN CUC
(1.00 US Dollar = 0.87 CUC)
PEUGEOT EXPERT TEPEE 2013 …212,940.00
PEUGEOT 4008 2013 ………………….239,250.00
PANEL PEUGEOT PARTNER TEPEE 2013…. 145,612.50
PEUGEOT 206+ 2013 …………….. 91,113.00
PEUGEOT 301 2013 ……………… 108,084.00
PEUGEOT 301 2013 ……………… 109,684.00
PEUGEOT 301 2013 ……………… 109,699.00
PEUGEOT 5008 2013 …………….. 232,193.50
PEUGEOT 508 2013 ……………… 263,185.50
PEUGEOT Agency
PRICES OF NEW VEHCILES OF OTHER YEARS AVAILABLE FOR SALE (Prices in CUC)
GEELY CK T/A 2010 …………….. 26,550.00
GEELY CK T/M 2009 …………….. 25,950.00
GEELY FC 2009 ………………… 37,500.00
GEELY MK 2009 ………………… 30,000.00
HYUNDAI ACCENT T/A 2011 ……….. 45,000.00
HYUNDAI ACCENT T/A 2009-2010 …… 37,500.00
HYUNDAI ATOS 2009 …………….. 21,450.00
HYUNDAI 110 T/A 2009 ………….. 29,250.00
HYUNDAI 110 T/A 2009 ………….. 31,500.00
HYUNDAI 110 T/M 2009 ………….. 25,000.00
HYUNDAI 110 T/M 2009 ………….. 28,500.00
KIA RIO 2011 …………………. 42,000.00
SEAT ALTEA 2008 ………………. 45,000.00
VW JETTA 2010 ………………… 51,000.00
USED VEHICLES FOR SALE (CUC) 
MICROBUS HYUNDAI TQ12 2009-2010 … 110,000.00
JEEP HYUNDAI SANTA FE 2009-2010 … 90,000.00
JEEP SUZUKI JIMNY 2008 ………… 69,195.00
JEEP SUZUKI JIMNY 2008 ………… 30,000.00
AUDI A4 2000 …………………. 45,000.00
BMW SMOD 1997 ………………… 14,457.60
CITROEN C3 2008 ………………. 46,025.10
CITROEN SAXO 2003 …………….. 26,431.65
CHANA-ALSV ALSVANA 2010 ……….. 31,950.00
DAIHATSU GRAND MOVE 2000 ………. 22,000.00
FIAT PUNTO 2008 ………………. 28,950.00
FIAT UNO 2002 ………………… 18,000.00
GEELY CK 2010 ………………… 26,149.95
GEELY CK 2010 ………………… 26,150.10
HYUNDAI ACCENT T/M 2007 ……….. 35,000.00
HYUNDAI ACCENT T/A 2011 ……….. 45,000.00
HYUNDAI ACCENT T/A 2009-2010 …… 37,500.00
HYUNDAI ACCENT T/M 2011 ……….. 45,000.00
HYUNDAI ATOS 2007-2009 ………… 21,450.00
HYUNDAI AZERA 2009 ……………. 75,000.00
HYUNDAI GETZ 2009 …………….. 32,250.00
HYUNDAI SONATA 2009-2010 ………. 60,000.00
KIA PICANTO 2011 ……………… 38,285.40
KIA PICANTO 2011 ……………… 40,854.60
KIA PICANTO 2011 ……………… 41,486.40
KIA PICANTO 2011 ……………… 37,189.80
KIA PICANTO 2011 ……………… 37,782.45
KIA PICANTO 2011 ……………… 35,000.00
KIA PICANTO 2008 ……………… 28,000.00
KIA PICANTO 2011 ……………… 42,000.00
KIA PICANTO 2009 ……………… 35,000.00
MERCEDES BENZ 2006 ……………. 60,000.00
MITSUBISHI LANCER 1997 ………… 20,000.00
PEUGEOT 406 1999 ……………… 28,000.00
PEUGEOT 106 2003 ……………… 16,222.95
PEUGEOT 206 2008 ……………… 85,227.60
PEUGEOT 206 2004 ……………… 30,000.00
PEUGEOT 407 2004 ……………… 30,000.00
PEUGEOT PARTNER 2008 ………….. 25,600.00
RENAULT CLIO 2005 …………….. 25,000.00
RENAULT SM3 2008 ……………… 46,116.30
RENAULT SM3 2008 ……………… 30,000.00
RENAULT SM3 2008 ……………… 31,500.00
RENAULT SM7 2008 ……………… 90,000.00
SEAT ALTEA 2008 ………………. 45,000.00
SEAT CORDOVA 2008 …………….. 31,500.00
TOYOTA COROLA 2006 ……………. 39,224.80
TOYOTA YARIS 2003 …………….. 25,000.00
TOYOTA YARIS 2002 …………….. 25,000.00
VW JETTA 2010 ………………… 51,000.00
VW PASSAT 2008 ……………….. 54,000.00
VW PASSAT 2010 ……………….. 67,500.00
VW POLO 2007 …………………. 25,000.00
VW POLO 2007 …………………. 25,000.00
Source: Café Fuerte
Cover photo by Don Thureau