Cuba Policy Ridiculed by UN
By Circles Robinson
HAVANA TIMES, Oct. 28, – The Obama administration tried to defend the nearly half century US economic blockade on Cuba Wednesday at the United Nations General Assembly.  The result was another overwhelming vote, 187-3, telling Washington that enough's enough.
Almost no other issue unites the world's nations as does the near unanimous opposition to the US stranglehold on Cuba.
Only Israel, the top foreign aid receiver from the US, and the tiny island of Palau, whose ambassador to the UN is an Israeli, supported the US position.
Last year the vote on the non-binding resolution was l85-3.   The two new votes supporting Cuba this time around were El Salvador and the Solomon Islands.
Even right-wing and other conservative countries that detest Cuba's economic and political system and criticize it for what they consider human rights violations consistently oppose the US blockade.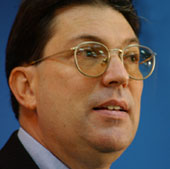 Cuban Foreign Minister Bruno Rodriguez told the General Assembly, "The economic blockade has not met, nor will it meet, its purpose of bending the patriotic determination of the Cuban people."  However, Rodriguez acknowledged: "But it generates shortages," and "is no doubt, the fundamental obstacle that hinders the economic development of our country."
The foreign minister also noted that, "since Barack Obama took office last January, absolutely nothing has changed in the enforcement of the economic, commercial and financial blockade on Cuba."
U.S. Ambassador to the United Nations Susan Rice countered by saying: "The Cuban government's airtight restrictions on internationally recognized social, political and economic freedoms are the main source of deprivation and the primary obstacle to development in Cuba."
The Obama administration also maintains a travel ban on its citizens from visiting Cuba and blocks most academic and cultural exchange between the two countries.
After the vote, Sarah Stephens, Executive Director of the Center for Democracy in the Americas, commented: "President Obama should take this UN vote for what it is — a sign that our country needs to act in the world like its 2009 and not 1959, drop the embargo, and engage openly and directly with Cuba."