Cuba Reports Tropical Storm Fiona Forms in the Atlantic
The storm is not projected to enter the Caribbean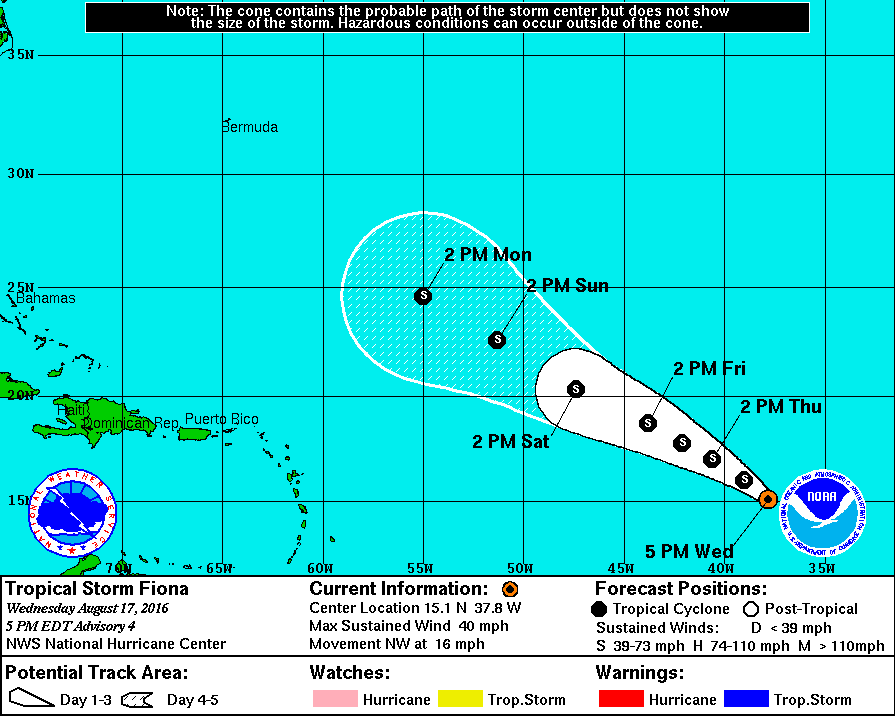 HAVANA TIMES — Tropical Storm Fiona formed this afternoon in the eastern Atlantic Ocean becoming the sixth such system of the hurricane season, which runs to the end of November, reported the Cuban Weather Service (Insmet).
Thus far, the National Hurricane Center is projecting a path for Fiona that does not include the Caribbean Island nations including Cuba.
The center of the storm, packing 40 mph winds, was located 925 miles west of the Cabo Verde Islands. It was moving at a speed of 16 mph in a northwesterly direction.
The Cuban Weather Service noted that during the next 12 to 24 hours Fiona will continue on the same path with little change in speed, gaining a little in organization and intensity as it reaches the central Atlantic waters.