Cuba Says Alan Gross's Health "Normal"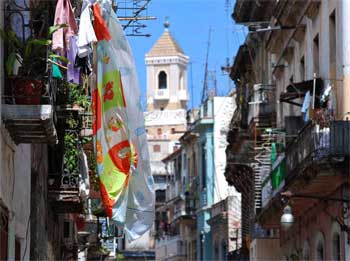 HAVANA TIMES — The Cuban government assured on Friday that the health of US agent Alan Gross, 63, is "normal", rejecting declarations that his health had deteriorated while imprisoned on the Island, reported dpa news agency.
"The health of Mr. Alan Gross is normal," said the Cuban Foreign Ministry in a press release. "He has chronic illnesses typical of his age, and for which he receives treatment."
Gross is serving the third year of a 15-year sentence for smuggling illegal communications equipment into Cuba while working for a US AID funded program designed to promote regime change on the island.
The US State Department had said Thursday that Gross's health had deteriorated to the point that he could no longer walk, demanding that his latest medical exams be delivered to his family.
The Foreign Ministry countered by saying that the prisoner's family "has received complete systematic medical information on his health."
The status of Gross and that of the Cuban Five, in US prisons since 1998 for spying, has been the subject of continuous speculation regarding a prisoner exchange.
While both governments maintain their contention of legitimacy regarding the respective imprisonments, Cuba has made it clear that it would entertain the idea of a swap.
Washington has denied that possibility on several occasions, increasing the possibility that Gross will remain in prison until the year 2025.
The US broke off diplomatic relations with Cuba in the early 1960's and maintains a half-century embargo to cripple the island's economy. Ordinary US citizens are prohibited by their government from traveling to Cuba without a license from the US Treasury Department's Office of Foreign Assets Control (OFAC).