Cuba Sends Additional Doctors to Haiti after Hurricane Matthew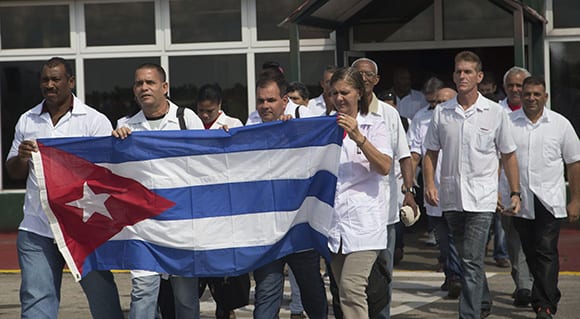 HAVANA TIMES  – The Cuban government announced today it is sending a medical team to Haiti for the relief of the victims after the devastating hurricane "Matthew", local media reported.
"A brigade of 38 Cuban doctors specialized in disaster situations will leave for Haiti," said an official note read on Cuban television.
The group is composed of "experienced professionals" as part of the Henry Reeve International Contingent of Doctors Specialized in Disaster Situations and Serious Epidemics Henry Reeve.
The brigade will join the 600 Cuban doctors and other health workers currently serving in Haitian territory, said "Granma" newspaper.
On its way through Haiti this week, hurricane "Matthew" left hundreds of dead and many thousands homeless.
Cuban doctors have been in Haiti since 1998, after Hurricane "Georges" and its presence was expanded after the earthquake that caused widespread damage in Port-au-Prince in 2010.