Cuba Sends Delegation on US Business Tour
First test for Trump with regards to Cuba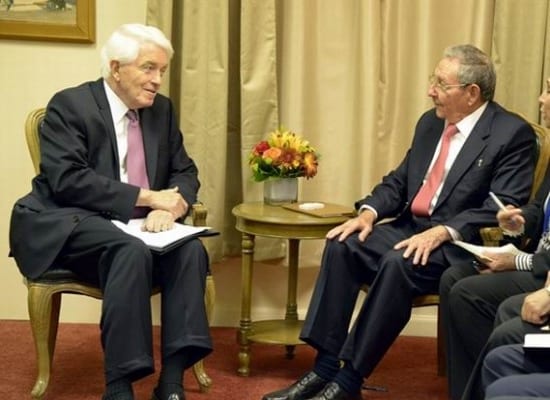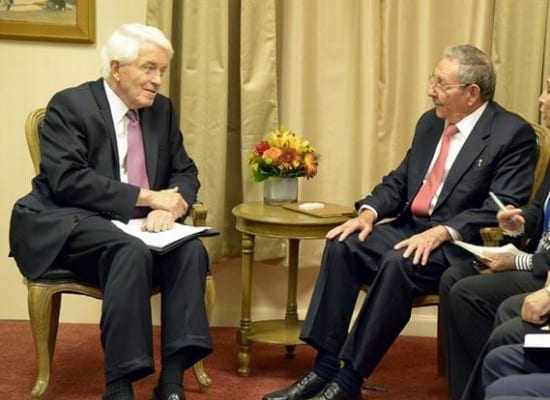 HAVANA TIMES — The challenges facing new US President Donald Trump are many, but within 24 hours of his inauguration, his new administration is coming face-to-face with its first test related to Cuba.
On Saturday, a delegation of Cuban government officials from the business sector landed in the US on a business trip which will last until February 3rd.  They hope to get an idea of "the opportunities for business and foreign investment between the two countries," reported the Cuban Embassy in Washington.
It was also announced that the visitors are also looking "to promote existing opportunities in Cuba's maritime sector and ports, especially at the new Mariel deep water port."
The delegation is comprised of Ana Teresa Igarza, the Mariel Special Development Zone's general manager; Jose Leonard Sosa Barrios, the deputy director of Mariel Container Terminal Ltd.; Eradis Gonzalez de la Pena, president of Universal Warehouses Ltd.; Rene Rolando Fernandez, director of the Ministry of Transport's Sea and River Transport Department, as well as other Cuban officials.
Visits and memos
The government's official statement, published in Granma newspaper, refers to these government officials as "business leaders" and "executives".
The delegation is set to take part in a comprehensive program, including visits to six different US ports, as well as signing the Memorandum of Understanding between Cuba's National Port Administration and the Florida and Alabama Port Authorities. One of the places they will visit for this purpose is Palm Beach port, which is planning on reviving its trade activity with the island.
The statement announced that the Cuban visitors will hold meetings with executives from the US Chamber of Commerce and the American Association of Port Authorities, as well as exchanges with congress people, state authorities and business people from a wide range of sectors.
With Raul Castro
The Cuban delegation's trip is taking place just a week after the president of the US Chamber of Commerce, Thomas Donohue, met with President Raul Castro in Havana.
Donohue and the Chamber of Commerce have been key elements of the new relationship championed by outgoing President Barack Obama, asking for the embargo to finally be lifted and to extend commercial ties, funding projects and investment opportunities.
Donohue was also in favor of Havana signing agreements with powerful US companies, such as General Electric and Procter & Gamble, trying to establish ties before Trump reached the White House.
In the face of Trump's presidency, uncertainty has become widespread about the course of events relating to trade and investment on the island. The new president has promised to do away with some of Obama's executive orders and to reconsider the US' relationship with Raul Castro's government.
Preserving what Obama achieved
US experts and businessmen think that the strategy for this new era will be to try and hold onto the advances made by Obama in the thawing process and to prevent Trump from taking them apart.
During this trip, it will be important to see whether the new Commerce Secretary, multi-millionaire Wilbur Ross, is willing to meet with Cuban visitors or whether he'll refuse to have any type of contact with them.
The Obama administration was busy signing agreements with the Cuban government up until the very end. On Thursday, with less than 24 hours until Trump's inauguration as president, Cuban and US representatives signed a Memorandum of Understanding on Plant and Animal Health.
The bilateral agreement was signed by the Cuban Ministry of Agriculture's Animal and Plant Health Departments and the Animal and Plant Health Inspection Service from the US Department of Agriculture, with the aim to contribute towards the prevention of introducing and spreading quarantine pests, animal and plant disease agents and vectors in both countries.