Cuba Sends Off Brigade to Liberia and Guinea to Fight Ebola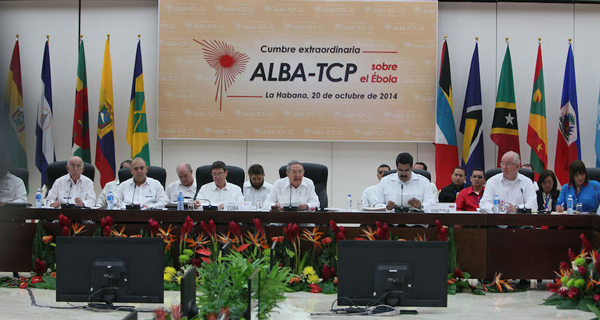 HAVANA TIMES — Cuban President Raul Castro announced today the departure on Tuesday of 91 aid workers to Liberia and Guinea to combat Ebola. The first brigade of 165 health workers traveled earlier this month to Sierra Leone.
"Tomorrow, Tuesday, October 21 two brigades will leave for Liberia and Guinea, where advance teams are already in both countries," Castro said at the opening of a regional conference of the leftist ALBA bloc on the Ebola epidemic.
Of the two groups of health workers, 53 will travel to Liberia, according to the Minister of Health of the island, Roberto Morales. The African country is the hardest hit by what is already the worst Ebola epidemic in history.
The other 38 doctors and support persons will travel to Guinea. In total, the island will have sent 256 doctors and health workers in West Africa.
Castro reiterated his government's willingness to cooperate with others in the prevention and fight against Ebola. "We also invite the nations of North America to cooperate in this endeavor," he said.
In an article published on Saturday in the Cuban press, former Cuban President Fidel Castro had offered cooperation to the United States, despite the ideological rivalry between the two countries' governments.
Although he is officially removed from power for years, Fidel Castro continues to have considerable influence in the Cuban government.
The UN special coordinator for Ebola, David Nabarro, praised Cuba in the opening of the summit for its contribution in the fight against the epidemic.
With the first group of aid workers, the small Caribbean island has already sent more aid to the countries affected than the United States or the United Kingdom, said Nabarro reading from a message from the UN Secretary General, Ban Ki-moon.
The summit in Havana on Ebola, convened by the Bolivarian Alliance for the Peoples of Our America (ALBA) bloc, brings together several presidents, including Venezuela's Nicolas Maduro and Bolivia's Evo Morales, as well as senior representatives of several international organizations.