Cuba Sighs As Maduro Wins Close Election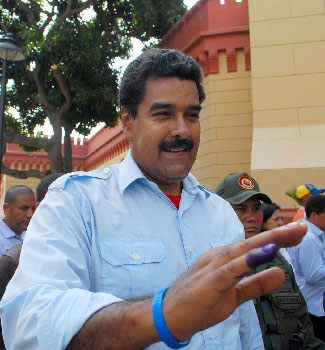 HAVANA TIMES — Nicolas Maduro, the self proclaimed "son" of the late President Hugo Chavez, was elected on Sunday to govern Venezuela for the period 2013-2019, reported dpa news.
The voting was much closer than the polls had predicted with Maduro receiving 50.66% to Henrique Capriles 49.07%, informed Tibisay Lucena, the head of the Venezuelan Electoral Council.
Maduro received  7,505,338 votes compared to 7,270,403  for Capriles.

Lucena noted that voting took place in calm and that 78.71% of the registered voters went to the polls.
Maduro supporters are gathered early Monday at Miraflores Palace for their celebration.
Opposition candidate Capriles refused to accept defeat saying he would only recognize the results after a  full vote by vote manual recount.
The victory, no matter how small, brought a sigh of relief in Cuba which stood to lose its source of fuel and main trade and cooperation partner if Capriles had won the election.