Cuba Starts Withdrawing Doctors from Ecuador
By Xinhua (Progreso Weekly)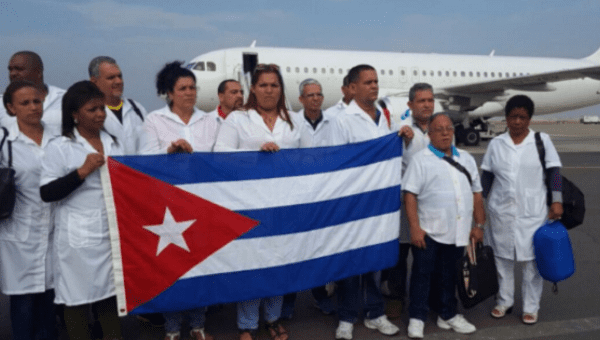 HAVANA TIMES — The first of nearly 400 Cuban doctors assigned to Ecuador were pulled back this past Tuesday at the request of Ecuadorian President Lenin Moreno.
A plane carrying 174 doctors landed in the eastern city of Santiago de Cuba, home to some of the medical professionals, before flying to Havana, where the remainder were met by Cuban Health Minister Jose Angel Portal.
Portal praised their work and denied that they had played any political role in the recent wave of protests that roiled Ecuador, as Moreno has charged.
Ecuador's government alleged that during the riots in early October "there were an unusual flow of foreigners in the country with an official Cuban passport, arriving as healthcare workers."
On Nov. 12, Ecuador announced its unilateral decision to terminate health accords with Cuba that entailed the 382-member Cuban medical mission, saying Ecuadorians would replace the doctors.
Cuba's Health Ministry blames Washington for the dispute, accusing the US of trying to "sabotage" and "discredit" the prestige of its renowned international healthcare cooperation, also known as medical diplomacy.
"At all times, Cuban professionals have strictly adhered to carrying out the functions entrusted to them by Ecuador's health system in strict compliance with the signed agreements," the ministry said in a recent statement.
Cuba began medical cooperation with Ecuador in 1992. It was expanded in 2009 through a framework cooperation agreement in health matters signed during then Ecuadorian President Rafael Correa's visit to Havana.
Some 3,565 Cuban doctors have worked in Ecuador, attending to millions of patients and carrying out 212,360 surgeries, according to the Cuban government.
In a message to the Ecuadorian people, Portal said Cuba was willing to continue collaborating in medical matters.