Cuba Suspends Sending More Doctors to Brazil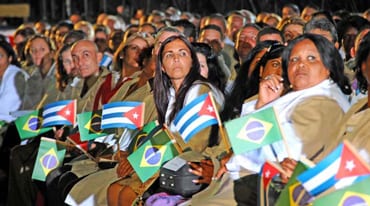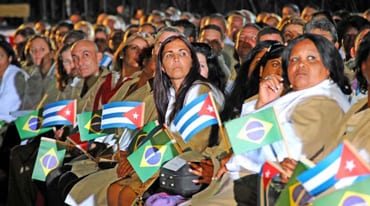 HAVANA TIMES – Brazilian authorities announced on Monday that they will seek to hire more local doctors after Cuba suspended sending more than 700 of its doctors, part of a health agreement between the two countries, for fear of defections.
"We will replace them (the Cubans) with Brazilian doctors who registered in an earlier registry and wait for Cuba to announce the resumption of the agreement," local media quoted Brazilian Health Minister Ricardo Barros as saying.
The minister assured that Brazil will seek to increase the number of its own doctors in the program "Mais Médicos" ("More Doctors" in Portuguese), although it will not renounce for the moment the contract signed with Cuba in 2013 and renewed last year.
"The agreement with Cuba will be maintained for three years," said Barros, who stressed plans to gradually replace Cuban doctors.
"It is our interest to expand the space for Brazilian doctors and consolidate a reduction of 4,000 Cuban doctors in those three years of agreement," the minister told "Jornal do Brasil."
The program "Más Doctors", is composed of 18,200 professionals, including doctors and other health staff, currently including 10,400 Cubans.
Barros acknowledged that the Havana government demands measures to prevent Cuban doctors from dropping out of their missions to work on their own in Brazil, where they have the potential to improve their income.  Working under the Cuban government contract, the doctors receive only a small portion of the money paid by Brazil to the Cuban government for their work.
"There is an annoyance of the Cuban government with the judicial sentences that allow the permanence of Cubans in Brazil and the payment directly to the Cubans," explained Barros.
The Folha de Sao Paulo newspaper last week revealed that Cuba had suspended the sending of 710 doctors to Brazil and that it asked the Pan American Health Organization, the intermediary of the agreement between the two countries, to meet with the Brazilian Government to address the problem.
According to Folha, the Brazilian Ministry of Health has at least 88 lawsuits from Cuban doctors trying to work independently in Brazil.
The Cuban government only gives its doctors a small part of the wages paid by other countries for the health services that the socialist island offers. Many Cuban athletes and doctors have been deserting for decades, taking advantage of stays in other countries, to try to make a career abroad.
"More Doctors" was created in 2013 by the then Brazilian president, Dilma Rousseff, to try to correct the high deficit of doctors in the most remote areas of Brazil. The agreement with Cuba is an essential part of the program.