Cuba to Continue Supporting Venezuela Despite US Pressure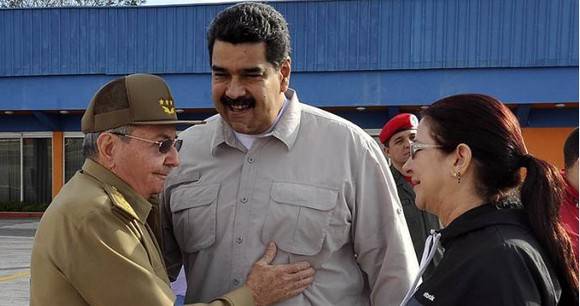 HAVANA TIMES – Cuba will maintain its support to Venezuela, its leading economic and political ally, despite the United States stepping up pressure on Havana, said president Miguel Diaz-Canel on Friday, reported dpa.
"The Cuban revolution will resist," the president said in the eastern city of Bayamo.
He was speaking on the occasion of the country's National Rebellion Day, which marked the 66th anniversary of late revolutionary leader Fidel Castro's attempt to take the Moncada army garrison in Santiago de Cuba.
Diaz-Canel said that Washington is trying to "cut off electricity, water and even air" to force Cuba to stop backing Venezuelan President Nicolas Maduro.
"With cruel extra-territorial acts of blockage, today they are trying with all possible means to prevent tankers from docking in Cuban ports, brutally threatening shipping companies, governments of countries where the ships are registered and insurance companies," the president added.
The US has announced sanctions on several shipping companies transporting Venezuelan oil to Cuba.
"The revolution needs now that we wage the big battle for the defense and for the economy, that we break the enemy's plan to destroy us and to suffocate us," Diaz-Canel said.
However, he added, Havana is prepared to have "civilized" relations with Washington which are based on "the mutual respect for our deep differences."
US President Donald Trump has been rolling back a US-Cuba detente introduced under his predecessor, Barack Obama.
The measures have included tighter limits on US citizens' travel to the island and allowing US citizens to sue foreign companies and individuals utilizing property confiscated in Cuba by the Havana government.