Cuba to Host U-of-Tampa Baseball Team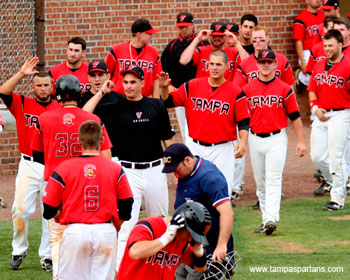 HAVANA TIMES — The University of Tampa, Florida baseball team is heading to Cuba today to play exhibition baseball games and take part in a cultural exchange, reports the Tampa Bay Times on Sunday.
The exhibition games will be against Havana's Industriales, currently the Cuban league leader, Artemisa, which also qualified for the second half of the season, and Mayabeque which did not make the cut.
Tampa pitcher Tyler York, 21, said "I think we all feel honored to have the chance to play a national team."
During the cultural exchanges the Tampa players will visit the Ernest Hemingway home/museum.
Tampa City Councilman Charlie Miranda is accompanying the ball players to the island.  He actually traveled to Cuba to play baseball himself as a kid, notes the TB Times.
Regarding the trip Miranda said: "It's about playing ball, it's about spreading culture and the exchange."
The Tampa team will also bring some needed equipment to donate to the local teams.