Cuba-US Agreements Continue to Unravel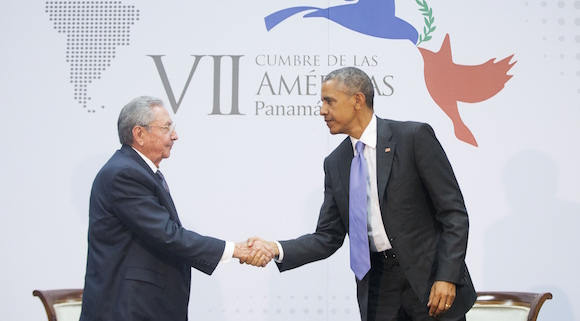 HAVANA TIMES – The Raul Castro and Barack Obama administrations held secret talks for 18 before announcing their decision to mend the diplomatic fences and restore relations. Tuesday's move to strike Cuba from the US list of countries supporting terrorism marks the latest policy change from Washington.
Since last December 17, numerous decisions have been announced by Washington, both easing the travel ban and aspects of the embargo (although not lifting either to date) sparking what could be the beginning of greater commercial relations.
Have a look at our articles on the subject:
Republicans Concede Taking Cuba off US Terror List
Obama Removes Cuba from the USA List of Countries that Sponsor Terrorism
Cuba Welcomes the "Right Decision" from Obama
After Obama Removes Cuba from Terror List, Will the Embargo Follow? (Video)