Cuba, USA Converge over Cave Research
West Virginia University (WVU) Geology professor researches history of collaborations between U.S. and Cuban speleologists (cavers)
By Mike Atkinson (in Morgantown West Virginia)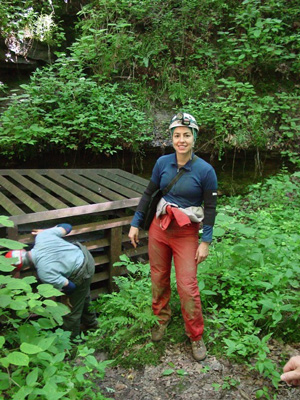 HAVANA TIMES —The United States government's response to the success of the Cuban revolution in 1959 was an embargo that has severely restricted and at times completely halted the economic relations between the two countries. One of the effects of this embargo was making it illegal for US citizens to do business and even to travel to Cuba (although there are exceptions).
Despite these challenges, a number of US citizens have traveled to Cuba over the years to collaborate with Cuban organizations to explore and study the caves on the island.
These organizations are dedicated to speleology, the science of caves. Most speleologists are cavers who find, explore, map and report on caves.
Cuba has many caves because of its karst landscape. It is also the first country in the Americas to establish a national caving group. Since 1940, over 5,000 cavers have been part of this group, the Sociedad Espeleológica de Cuba (Speleological Society of Cuba).
María Pérez, an Assistant Professor in West Virginia University's (WVU) Department of Geology and Geography, is using a three-year grant from the National Science Foundation to research the collaboration between Cuban and U.S. speleologists.
She developed this grant proposal while she was a PROF-DOC fellow for two years at WVU. The PROF-DOC program is designed to prepare minority scholars for the academic success. She credits the mentoring and support she received from her departmental colleagues and other programs at the university for helping her develop her new project and earn the NSF grant.
She is looking at the collaboration from an anthropological perspective, to find out how and why these cavers are interacting with each other and what society can learn from their experiences and efforts.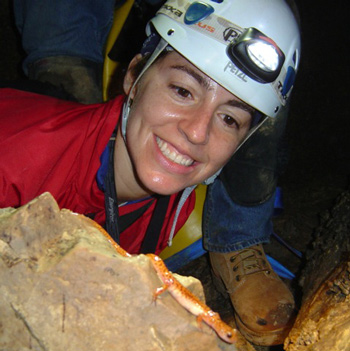 "The story here with the Cubans and the U.S. cavers, is that they aren't supposed to be collaborating. We have an embargo against Cuba. We've had it for a long time and it's a big political issue," Pérez said.
"I want to know the story of how and why these collaborations happened. I want to understand how this exchange between U.S. and Cuban cavers can give us insights about the geopolitics of science and exploration beyond national boundaries," she said.
Cuba is experiencing mass amounts of change in a relatively short period of time. Its political leader will likely change in the near future, making Perez's project a timely one.
"Cuba is going through a ton of changes. I want to see, if the embargo is lifted, what will happen to Cuban science? What's going to happen to Cuban caving? What is the impact going to be on conservation and exploration of caves?" she said.
Perez plans to take multiple trips to Cuba to interview the cavers themselves. What she can't gather from her initial interviews will come from online archives.
"I want to talk to these people, and I want to know people who have both succeeded and not succeeded in these collaborations."
—–
For more information, contact Maria Perez, at 304-293-9283 or [email protected].