Cuba-USA Renew Talks in Havana
To advance relations before Trump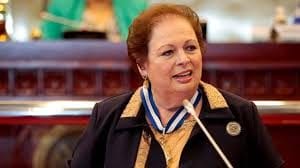 HAVANA TIMES — Representatives of Cuba and the United States meet Wednesday in Havana to define actions to "advance the process of improving bilateral relations" with high-level visits and new agreements, the Cuban Government reported Tuesday.
The renewed effort comes less than seven weeks before president-elect Donald Trump takes over at the White House.
The Cuban delegation will be led once again by Josefina Vidal, Director General at the Foreign Ministry for US Affairs, while Mari Carmen Aponte, Assistant Secretary of State for the Western Hemisphere, heads the US delegation.
The two countries began a rapprochement process on December 17, 2014, which led them to reestablish diplomatic relations in July 2015. The new relationship and the visit of Barack Obama in March, 2016, were highly popular among Cubans after so many decades of hostility and family separation but received much skepticism from the late Fidel Castro.
US President-elect Donald Trump, takes office on January 20th, has warned that he will reverse the agreements unless Cuba takes more steps to improve the situation of Cubans and Cuban-Americans.
One of the points of disagreement between the United States and Cuba is on the issue of human rights.
The Cuban Foreign Ministry said that today's meeting will include a review and assessment of the results achieved thus far by the bilateral commission created last year. The last commission meeting was held in September.
"In addition, actions will be defined for the coming weeks to advance the process of improving relations, including high-level visits, new cooperation agreements, technical meetings and dialogue on issues of bilateral interest," said the Foreign Ministry.