Cuba, USA Sign Agreement on Terrorism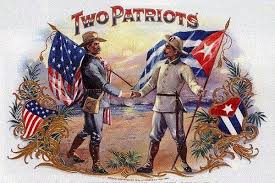 HAVANA TIMES – The governments of Cuba and the United States signed an agreement Monday to cooperate in the fight against terrorism, human trafficking and cybercrime, dpa news reported.
The document sets out the objectives of the cooperation and defines the crimes in which they will work jointly, including the production, distribution and trafficking of narcotics, falsification of documents and pornography.
The text was signed by the Cuban Interior Minister Julio César Gandarilla and US ambassador to Havana, Jeffrey DeLaurentis, in the presence of Ben Rhodes, deputy National Security Advisor to President  Barack Obama.
Thanks to the agreement, officials from both countries will be able to share information and experiences, coordinate operations and appoint liaison officers to achieve a more fluid communication between the two parties.
Agreed upon points may be expanded in the future. "The participants can jointly decide to set up new technical working groups," the document said.
The text signed today in Havana will be in force for two years, and follow-up talks on the agreement will take place every six months.
The accord comes a few days before Obama hands over control to Republican Donald Trump, who has yet to clearly define what his policy toward the island will be.
Last week, the US government put an end to the "dry feet, wet feet" policy that allowed the illegal entry into the United States of Cuban migrants.
He also ended the visa program for Cuban doctors aimed at those willing to abandon their Cuban government health missions in third countries.