Cuba Welcomes the King of Spain on Havana's 500th Anniversary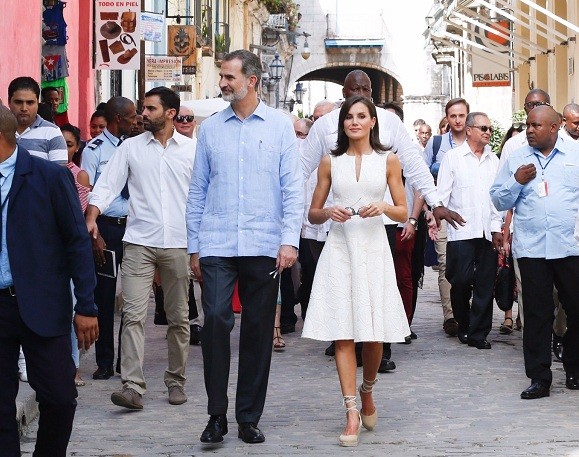 HAVANA TIMES – "Long live Felipe, long live Spain," exclaimed dozens of surprised Cubans on Tuesday when they saw King Felipe touring Old Havana to see the Cathedral and other emblematic sites of the monarchy's former colony up close. It is the first State visit of a Spanish King to Cuba, reported Reuters.
Earlier, Felipe VI and his wife Letizia met with President Miguel Diaz-Canel and placed a wreath on the monument to Jose Marti, a hero of the independence of Cuba in the 19th century. Doing so is protocol for all visiting dignitaries.
The king held talks behind closed doors with Diaz-Canel, in which they agreed to continue developing bilateral political and economic relations, Cuba's state media said afterwards. Spain is Cuba's third largest trading partner and one of its main investors.
Some Spanish politicians and Cuban dissidents have criticized the trip, saying that it legitimizes the country's one-party system at a time of government repression.
Others, however, see it as a sign of support at a time when the communist government nation is going through an economic decline due to the cut in oil supply from its ally Venezuela, in its own deep crisis, and the increase in US trade sanctions.
In Old Havana, Queen Letizia, accompanied by Lis Cuesta, wife of the Cuban president, visited a school for teaching trades under an intense sun.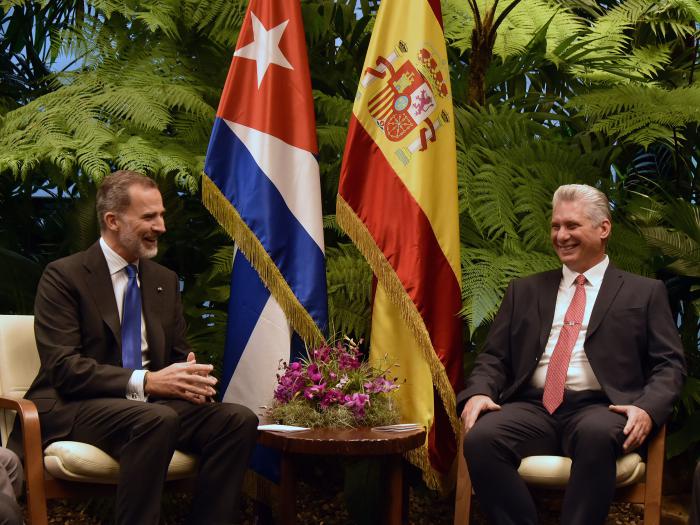 Letizia "was interested in the architectural structure and history of the city," said Professor Ariel Machado shortly after listening to the conference at the school. "Despite the geographical distance, we are finally closely connected," he added.
Wearing a blue linen guayabera, Felipe joined Letizia in the Cathedral, where in the middle of an avalanche of photos and videos he heard the cries of welcome.
The Spanish monarchs had arrived on Monday for a three-day stay in commemoration of the Cuban capital, founded by the Spanish conquerors on November 16, 1519 and considered one of the architectural jewels of Latin America.
"It is an act of historical justice," said Xulio Fontecha, married to a Cuban and who is president of the association of Spanish businessmen in Cuba. "The king and queen should have come before," he added in a dialogue with Reuters.
The monarchs are expected to spend Thursday in Santiago de Cuba before returning to Spain.