Cuba Wins Boxing Clash with USA, One Fighter Abandons Team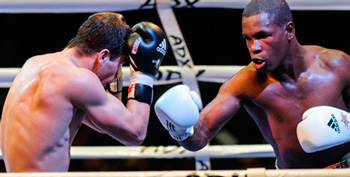 By Circles Robinson
HAVANA TIMES — The Cuban Domadores (Tamers) boxing team competing in the semi-pro World Series of Boxing quarterfinals won three of five scheduled bouts in Salem, New Hampshire on Saturday evening to finish 8-2 and eliminate the USA Knockouts squad. The Cubans next rival in the semifinals will be Russia.
One of the losses came when prospect Marcos Forestal abandoned the team immediately upon reaching the United States. The 24-year-old Flyweight competitor is from Guantanamo in far eastern Cuba. The other loss came when middleweight Yaciel Despaigne fell to the Ecuadorian Marlo Delgado by unanimous decision (47-48, 46-49, 47-48).
After sweeping the US fighters in Havana last week, the Cubans needed only one victory to make the semifinals and that came in the first bout when Yosbani Veitia won his bout by divided decision against Anthony Chacon, a Puerto Rican on the USA squad (48-47, 47-48, 48-47).
The other Cuban victories came from a lopsided match between Yasnier Toledo (64 kilos) over Carlos Adames (50-45, 50-45, 50-45) and cruiser Erislandy Savon won when his rival Joshua Temple was a no show.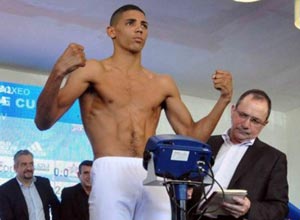 Reacting to the decision of Forestal to seek asylum in the US under the Cuban Adjustment Act, Cuban boxing authorities said he "betrayed the will of a collective striving to be consistent with the affection of a people who deserve our total dedication."
Virtually any Cuban that can touch US soil is welcome to stay and put on a fast track to permanent residency. The provision is not enjoyed by any other immigrant group and has been in place for nearly fifty years as part of Washington's Cold War policy towards its neighbor.
The US policy on Cuba also includes an economic embargo and a travel ban prohibiting US citizens from visiting the island without special permission from the US Treasury Department.