Cuban and US Scientists Search for New Species in Guantanamo and Holguin
By Pilar Montes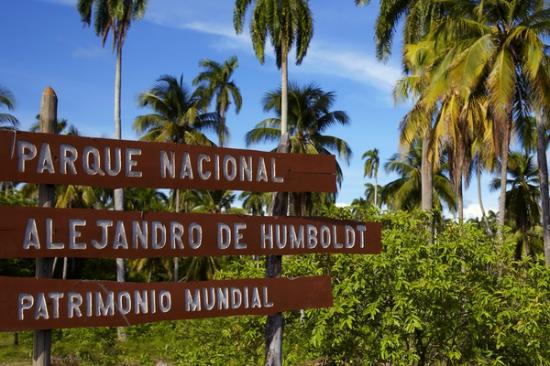 HAVANA TIMES — The rapprochement between the United States and Cuba has become more evident this year in the fields of medicine, culture and science. In the latter, a joint expedition undertaken on October 17 is currently underway at the Alejandro de Humboldt National Park, located between the provinces of Guantanamo and Holguin.
The three-week effort is part of a collaboration agreement between Cuba's National Natural History Museum (MNHN), the American Museum of Natural History (AMNH) and the Alejandro de Humboldt National Park, belonging to the Cuban Ministry of Science, Technology and the Environment (CITMA).
Ana Luz Porzecanski, director of the Center for Biodiversity and Conservation at the AMNH, told the Cuban and foreign press that her team travels under the "Explorer-21" flag, an initiative her institution has been impelling since 2013.
Porzecanski explained that this is the third such multidisciplinary project undertaken by the museum. The first expedition took place at the Solomon Islands and Papua, New Guinea, and were described as daring and innovative in terms of the use of new technologies for scientific discovery.
The Alejandro de Humboldt National Park is the largest under Cuba's National Protected Areas System and in the Cuchillas del Toa Biosphere Reserve, covering an area of 69,341 hectares. The park presents a broad variety of ecosystems, including maritime areas, rivers, valleys, plateaus and high mountains.
The expedition seeks to conduct an intensive biodiversity study of the fauna in the Cuba's easternmost region and to discover new species.
The director of the American Museum of Natural History explained that, in this case, the Alejandro de Humboldt National Park has been declared heritage of humanity by UNESCO and that they hoped to discover unknown aspects of the island's biodiversity with the help of Cuban scientists.
"We put technology at the service of science, but researchers here contribute their experience, and that's an honor. It will be a mutually rewarding process," the conservationist stressed.
"In addition, we are certain this is the beginning of a new stage of scientific cooperation between the two nations and that it will prove beneficial to both countries, even though the MNHN and AMNH already have a long history of cooperation," she underscored.
The researcher pointed out the peculiarities that make the park one of the most beautiful and important places in the Caribbean and thanked Cuba for the magnificent and warm welcome they received upon arrival.
Before departing for the expedition, Porzecanski stressed: "We are certain this expedition will be fruitful in every sense of the word."