Cuban Artist Exhibits in Berlin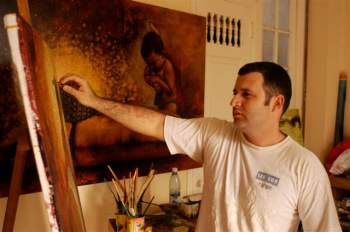 HAVANA TIMES — The personal exhibition "La vida parece un sueño" (Life is Like a Dream), by artist Maykel Herrera, opened today at the EAGL Gallery in Berlin before a large audience, reported the Prensa Latina news agency.
Following this exhibit, the EAGL Gallery will debut a varied exhibition of Cuban art for three consecutive months, said Hector Corcho Morales, who is in charge of cultural affairs at the Cuban embassy in Germany.
Attending the event were also members of the organization of Cuban residents in Berlin, "La Estrella de Cuba," headed by its president Jose Conde; as well as Cuban artists living in Germany (including Juan Arel) and German artists.