Cuban Artist Recreates "The Hole" Where Cuban Five Were Held in Isolation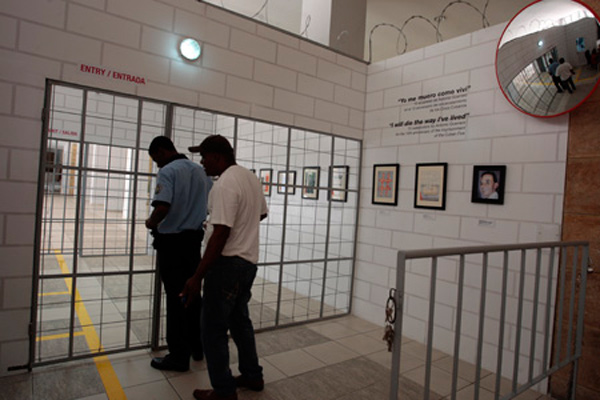 HT Photo Feature
HAVANA TIMES — At the beginning of April an unusual installation opened at the Havana Fine Arts Museum titled "No Agradezcan el Silencio" (Don't thank the silence) by artist Alexis Leiva Machado (Kcho).
The exhibit recreates the conditions in the United States prison system and is dedicated especially to recall the 17 months that five Cuban agents spent isolated in "The Hole" when first arrested in 1998. Those attending can go in and experience it for five minutes.
On hand for the opening were the two Cuban Five members now back in Cuba after serving out their long sentences. See for yourself through April 30th.

Click on the thumbnails below to view all the photos in this gallery. On your PC or laptop, you can use the directional arrows on the keyboard to move within the gallery. On cell phones use the keys on the screen.