Cuban Authorities Admit 'Teacher Shortage'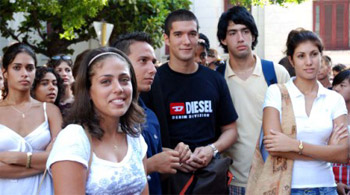 HAVANA TIMES — A shortage of teachers is one of the problems facing Cuban education, according to official data provided on Saturday. An alert was also sounded concerning the lack of interest on the part of young people in the field of teaching as a career, reported the EFE news service.
"Only with a change of thinking towards the teaching profession, induced by families and society in general, will we be able to overcome the teacher shortage facing the country today," read a report in the Juventud Rebelde newspaper.
Currently on the island, there is a 6.8 percent deficit in permanent classroom teachers, which has again forced administrators to fill positions with students who "lack experience" in teaching, as acknowledged by the official newspaper itself.
The report warns that the career of teaching is currently an "Achilles heel." As evidence, it cites the fact that of the more than 31,000 university slots offered in educational sciences this current school year, only 19.7 per percent of these have been filled.