Cuban Ballet Dancer Alicia Alonso Dies at 98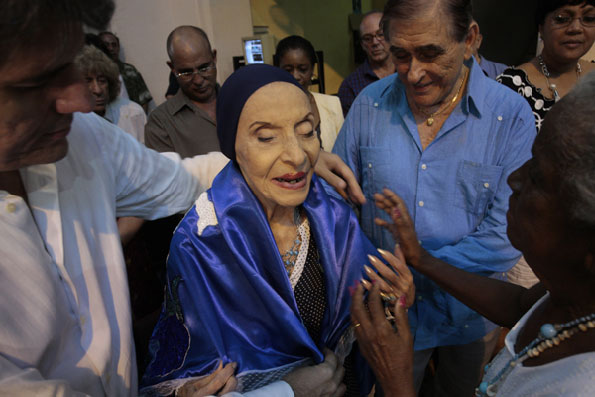 HAVANA TIMES – Cuban dancer Alicia Alonso and founder of the Cuban National Ballet has died this Thursday, October 17, at 98 years of age, reported Europa Press, quoting the local media.
Alonso, 'prima ballerina assoluta' and general director of the National Ballet of Cuba, was born in Havana, where she began her studies in 1931, at the Ballet School of the Pro-Art Musical Society. Subsequently, she moved to the United States and continued his training with Enrico Zanfretta, Alexandra Fedorova and several eminent professors of the School of American Ballet.
Her professional activity began in 1938, on Broadway, when she debuted in the musical comedies 'Great Lady' and 'Stars in your eyes'. A year later, Alonso joined the 'American Ballet Caravan', forerunner of the current 'New York City Ballet'. She joined the 'Ballet Theater of New York' in 1940, the year of its foundation.
In 1948 she founded the Alicia Alonso Ballet in Havana, today the National Ballet of Cuba. In 2017, and still active, she received the title of World Dance Ambassador awarded by UNESCO.