Cuban Baseball Players Authorized to Play in Professional Caribbean Leagues
By Abraham Jiménez Enoa  (On Cuba)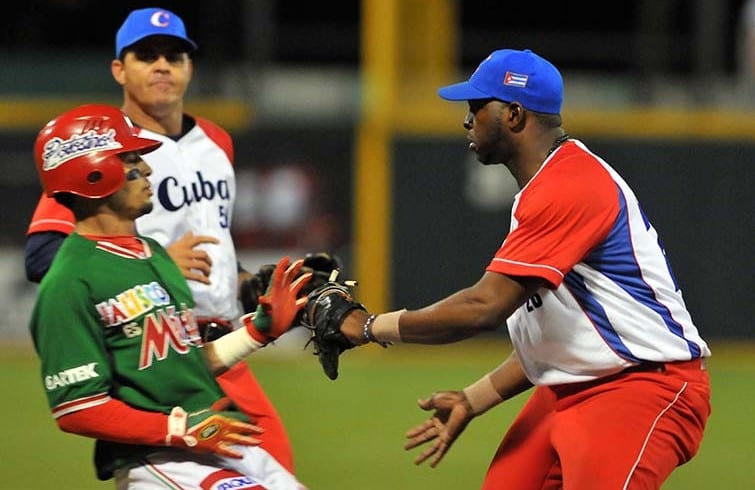 HAVANA TIMES — While November rolls around and the much-awaited continuation of talks between the Cuban Baseball Federation (FCB) and Major League Baseball (MLB) near, Cuban players living on the island have received extraordinary news: the MLB has issued a communiqué announcing that Cubans are now free to join teams of the Caribbean Professional Baseball Confederation (CBPC).
This way, the Dominican Republic, Venezuela and Mexico will be entitled to secure the services of Cuban players during the winter season. Puerto Rico's league is not included on the list, as the country is part of US territory and is subject to embargo regulations. This modification is part of a package of new regulations announced by the US Department of the Treasury and Trade.
Giovanni Hernandez, director of international operations for the Major Leagues, told the press that: "After consulting with our lawyers, the MLB has no objections to having Cuban nationals or Cuban-born players living in Cuba play at leagues that are members of the CBPC. If Mexico, the Dominican Republic or Venezuela want to hire players from Cuba, they have this right and it will not affect the use of our players. They simply cannot play in Puerto Rico, as it is a part of the United States."
With the lifting of this regulation, Cuban baseball players will begin to rub elbows with many Caribbean players who play in MLB and use their time in these leagues as preparation or to showcase their talent for future contracts with the Major Leagues. This way, Cubans will be closer to Major League scouts, a situation that will take Cuban baseball closer to the possibility of having its players join the MLB without the need to give up their nationality.
"It's highly motivating. The professional Caribbean leagues have nothing to envy of any other league in the world. People are playing high-level baseball here. In addition, we can now sign contracts that will offer us better financial backing for our sporting careers," Alexander Malleta, a player for Cuba's Industriales and National Team told OnCuba.
"For us veterans, it would be great to be able to sign with any of these leagues, for it would guarantee a good salary and showcase our talent for the world to see," said Industriales center-fielder Carlos Tabares.
Several young talents among the new recruits who have emerged in Cuba's National Baseball Series see the good news from a different angle: "If Caribbean teams can now hire us, it won't be long before we're allowed to play in the Major Leagues. You have to be patient. We no longer have to leave Cuba to succeed. Soon, we'll be able to go and come back and play at the highest levels," Guantanamo player Julio Pablo Martinez predicts.
Luis Serrano, from Sancti Spiritus, affirms: "These are important steps. Things are moving forward, the future doesn't look as confusing any more."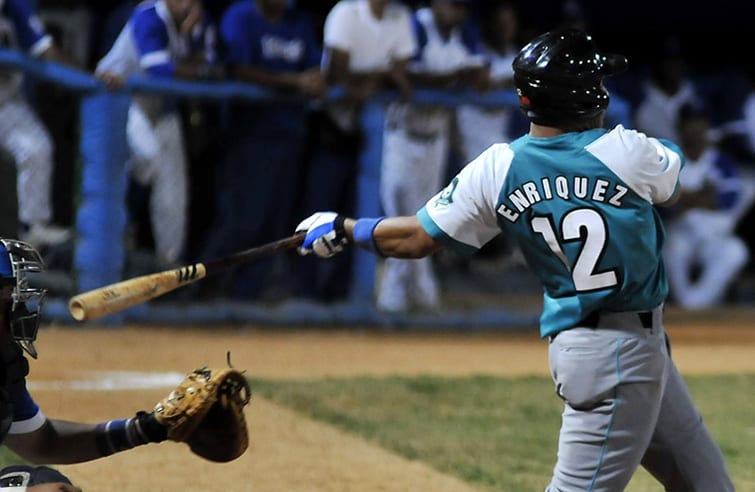 Michel Enriquez Signs With Mexican Team
Some days ago, the FCB officially entered Isle of Youth player Michel Enriquez into a contract with the Cañeros de los Monchis franchise of Mexico's Professional Baseball League. The player has already been freed from his commitment with his team, currently playing the regular phase of the National Series.
This will be Enriquez' second contract with the league, as he had already played with the Piratas de Campeche two seasons ago. On that occasion, an injury to his right knee forced him to terminate the contract. The player from the Isle of Youth will reunite with Joan Carlos Pedroso with the Cañeros and will play under Venezuelan manager Luis Sojo.
Michel told OnCuba: "I feel in excellent shape physically. Let's hope I'm luckier this time. Everything will be fine. Don't expect anything from me other than giving my best out on the field."