Cuban Catcher Pestano to Play in Mexico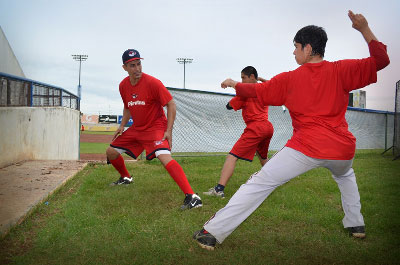 HAVANA TIMES – Despite the initial denial of the Cuban authorities, veteran catcher Ariel Pestano finally did become part of the Mexican team Industriales de Coatzacoalcos as a player-coach for the 2014 season.
The announcement was made on Tuesday on the website of the Campeche Pirates, which has a "working arrangement" with the Industriales de Coatzacoalcos.

Pestano told reporters that "the main goal is to work and play hard" and stressed that "baseball is one," referring to a question related to the contact points between Cuba and Mexico discipline. .
The Industriales de Coatzacoalcos debut on October 19 when they host the Tobis de Acayucan in the Veracruz Winter League, in a tournament with 62 games scheduled in its regular season.  
Pestano was a key player on numerous Cuban national teams and the mainstay catcher of Villa Clara, the current champions in the Cuban baseball league.