Cuban Doctors Are Now Unemployed Refugees in Brazil
Cuban doctors who have decided to stay in Brazil are now "refugees", a status that will allow them to get a work permit, but the process takes some time and they don't receive an income in the meantime.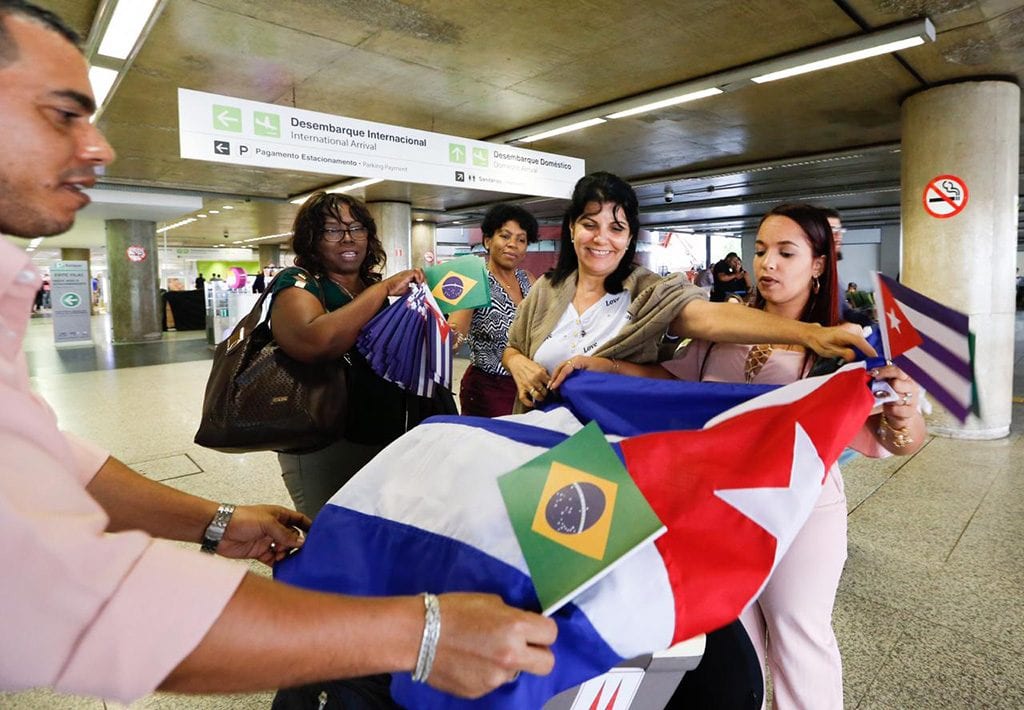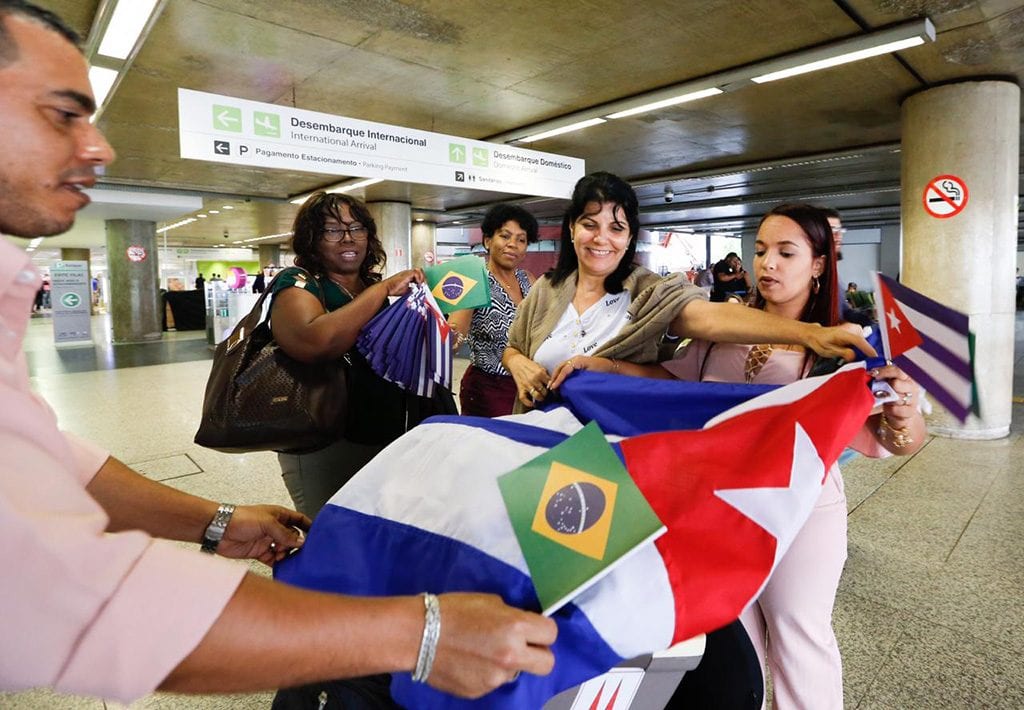 HAVANA TIMES – The Cuban government calls them "defectors" on the island and they still can't practice medicine in Brazil. Some 2,500 doctors who didn't return to the island (or returned to then leave for Brazil again) after the end of the "Mais Medicos" program, are now struggling to get out of the limbo that the hasty disagreement between Havana and president Jair Bolsonaro has put them in, reports EFE news agency.
Last November, Bolsonaro (then Brazil's president-elect) said that Cuban doctors on the Mais Medicos program were "slaves" of a "dictatorship", words that prompted a swift response from the Cuban government: the order to end the program.
This chain of events turned the lives of 8,332 doctors upside down, and most of them decided to return to the island and stay there; and others, came back because they feared reprisals, but a considerable number soon returned to Brazil and a third group never ever returned to Cuba, the so-called "defectors".
This situation shook the very foundations of 33-year-old Cuban doctor, Yennier Escobar's, life, who tells Efe about his experience at the entrance of the "Nova Bom Sucesso" Primary Healthcare Clinic, in Guarulhos (Sao Paulo), where he has already been replaced: "I used to love working here, I try and not come too often because it stirs conflicting emotions inside of me."
November 14th should have been one of the happiest days of his life because after many attempts over two years, he had finally managed to make his "dream" of bringing his family to Brazil come true, but the doctor received a phone call to tell him that this was his last working day and that he would be repatriated due to "political conflict".
In his particular case, he stepped foot in his country (before the end of the year was up) to visit the rest of his family and then returned back to Brazil, allowing him to sidestep "defector" status. Being a "defector" means you never went back to Cuba and won't be able to visit again in the next 8 years to come.
"This is the word they use, "defectors", but we aren't; we are free Cubans," the doctor states.
In Brazil, Yennier and some of his fellow countrymen are now "refugees", which was a protocol they clung to so as not to lose their residency allowing them to get a work card, something that takes quite a while and they aren't receiving any wages in that time.
There is a glimmer of hope for himself and the over 2,500 doctors who were dismissed from the "Mais Medicos" program, and stayed in Brazil or returned: being able to go back to work. However, in order to do that, they must wait at the end of a long line, as the public call launched by the Brazilian government to cover these positions, gives Brazilian doctors priority.
In spite of the initial number of people registering being more than the number of vacancies (8,517) available, there are still some 800 that haven't been filled because some of the doctors chosen renounced their placement because they were in hard-to-access areas or without resources.
In fact, the "Mais Medicos" program was created in 2013 by then president Dilma Rousseff (2011-2016) to ensure that these remote areas had healthcare.
In the meantime, Cuban doctors who stayed in Brazil are longing to get one of the 800 placements up for grabs when the call finally opens to them too, which will happen on February 18th "if it isn't postponed again," the doctor explains.
If he doesn't manage that, Yennier is willing to work "in whatever turns up, anything as long as it's legal," and his long-term dream is for a chance to validate his studies, which would allow him to compete with Brazilians in equal conditions. He says that this [revalidation tests] hasn't happened since 2017.
Yennier describes himself as "a man of science and not politics", but he believes that Bolsonaro's statements "opened up the world's eyes" to the situation of Cuban doctors.
The doctor is referring to the program's conditions whereby they only received 25% of their wages (approximately $800) and the rest went to the Cuban Government.
Yennier isn't thinking about going back to his country for now, and he is asking the Brazilian Government to have some "humanity": "I believe that we have been good to these people," he says, and this is confirmed when you listen to comments from former patients.
Isabel Dias holds her granddaughter, Isabelle Vitoria, in her arms, who is fighting a rare disease at just three years old: Type 1 Spinal muscular atrophy.
When the young child was only six months old and could barely move, some doctors just predicted her imminent death.
But, when Yennier saw her, he ruled out this possibility, made a preliminary diagnosis and referred her to the specialist who is still treating her today, two and a half years later: "We need a human being who doesn't work just for money, but for the people," the girl's grandmother demands.
"But, he's going to come back…. Aren't you? Aren't you going to come back?" Isabel asks Yennier, smiling as she holds the sleeping girl in her arms.