Cuban Doctors Suffer Consequences of Corruption in Guatemala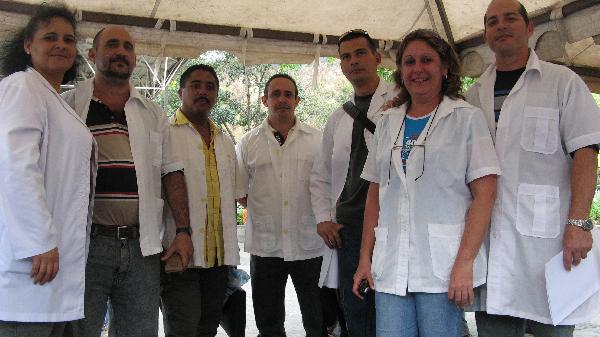 HAVANA TIMES — At least 147 Cuban medical doctors working on contracts in remote rural areas of Guatemala are suffering the consequences of corruption within the health system, which has pushed hospitals throughout the country to the brink of collapse, DPA reported.
Vice-Minister of Health Pablo Werne told his country's Congress on Thursday that the 147 Cuban medical doctors have not received the payment promised for their work due to "financial problems."
The greatest impact is being felt by ten of these Cuban medical doctors who have been unable to return to Cuba for two months and are not receiving any salaries.
Werne explained that there are 463 Cuban doctors in the country and that the State invests nearly 5.1 million dollars a year to maintain them. Every doctor is supposed to receive about 900 dollars a month.
The official reported that the Cuban Embassy in Guatemala requested that the health professionals be paid.
Since April, Guatemala has been suffering an institutional crisis, following the dismantling of a tax fraud operation led by the private secretary of former Vice-President Roxana Baldetti, who was forced to resign in May.
Cases of corruption have resulted in medicine shortages at hospitals and rising poverty and vulnerability among the 15.3 million Guatemalans, 85 percent of whom live in poverty.