Cuban Gov. Imposes Restrictions to Face Fuel Shortages 
The Cuban president insisted that this is a temporary situation that should return to normal by late September.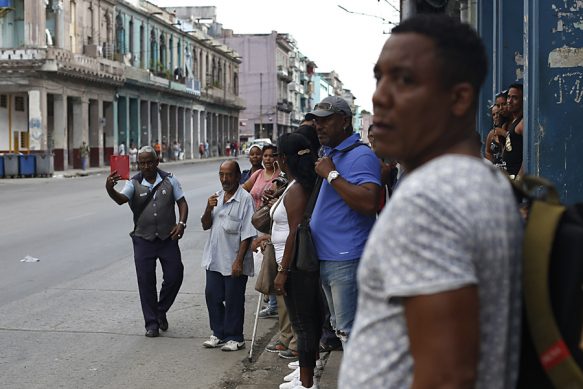 HAVANA TIMES – Cuban president, Miguel Diaz-Canel, announced Wednesday a government program to reduce damages to the economy and population as a result of diesel shortages, due to oil tanker shipments to the country being interrupted.
Making a special appearance yesterday on radio/TV program Mesa Redonda Informativa, Diaz Canel encouraged the Cuban people to face this situation "without alarm, without fear", and to boost civic engagement, as well as reinforcing the understanding, discipline and solidarity that is needed.
He was accompanied by the Minister of Economy and Planning, Alejandro Gil; the Minister of Energy and Mines, Raul Garcia; and the Minister of Transport, Eduardo Rodriguez, as well as other Council of Ministers members.
Diaz-Canel's speech came after several days of citizens sharing their many concerns on social media, as well as photos that show disruptions to public transport services and other signs of a serious nationwide fuel shortage.
Why these measures?
The president explained that the current situation is the result of US policies to pressure the government and its hardening of its economic, commercial and financial blockade that it has applied to Cuba ever since 1962.
He blamed the Trump administration for pushing forward a policy of increasing hostility against Cuba by applying unilateral measures such as the Helms-Burton Act (1996), and others that deal a blow to tourism and the latest measures, announced on September 9th, to limit remittances sent to the country and slow down financial transactions via third-countries even more.
"They are trying their hardest to stop fuel from reaching Cuba; they are threatening shipping companies, insurance companies who are responsible for covering these operations; leading some shipping companies to pull their oil tankers from transporting fuel to our country," he announced.
Diaz Canel noted that in spite of the government's efforts, the fuel-carrying ships needed won't be arriving over the next few days, which he said "is a temporary situation."
He also said that there are two critical moments: one has been unfolding since September 10th and will last until September 14th. "These are the days when fuel won't be entering the country and we will be using what has been delivered up until now," he explained.
The second moment will be after September 14th, when "another tanker reaches Cuba with fuel and then the next ones will be coming in late September. It is the load that comes on the tanker on September 14th that these adjustment and energy-saving measures need to be upheld, which will be explained to the population."
According to the Diaz Canel, tense situations might arise in the distribution of some products and services to the population in the upcoming days, but "fuel contracts have been guaranteed for October." He insisted that "there were supplies of grains, cereals and flour."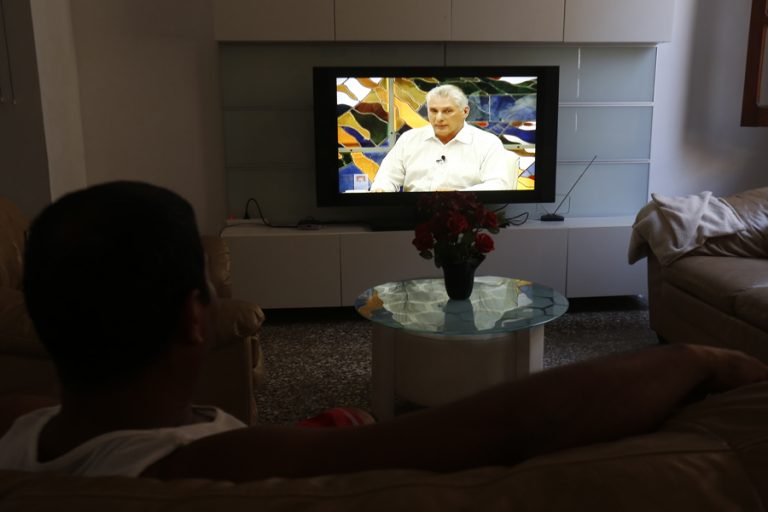 Mientras tanto, the ministers of Economy and Planning, Energy and Mines and Transport explained that the areas that will be most affected are the distribution of some products that depend on cargo transport, worker and public transport, as well as electricity generation.
They listed some of the measures that will be applied in every sector, details of which will be provided in the days to come.
Summary of the measures to face the oil shortages:

-Maximize energy-saving measures at home and state-run bodies.
-The creation of a blackout timetable that the population will be duly informed of.
-Move around working hours and work remotely, taking advantage of I.T. resources.
-Reduce or temporarily paralyze some economic activities.
-Shift other economic activities from peak hours of demand in the residential sector to others with less demand.
-Prioritize diesel for public cargo transport and productive activities supplying products; avoid using it in certain investments that aren't necessary.
-Prioritize the use of trains to transport cargo and the population.
-Ensure transport for food transport and the transport of rationed basic products.
-Maintain communication with the Isle of Youth Special Municipality, which only arrives via maritime or air transport.
-Ensure operations at ports and airports continue as normal.
-Support medical services such as hemodialysis.
-Readjust and extend the frequency of national train departures.
-Reduce national bus trips from Havana to the provincial capitals by at least one trip per day.
-Reinforce the transport inspector system and control mechanisms.
-Support private workers and cooperatives linked to the transport sector.