Cuban Gov. Prepares for Fidel Castro's 90th Birthday
By Fabian Flores  (Cafe Fuerte)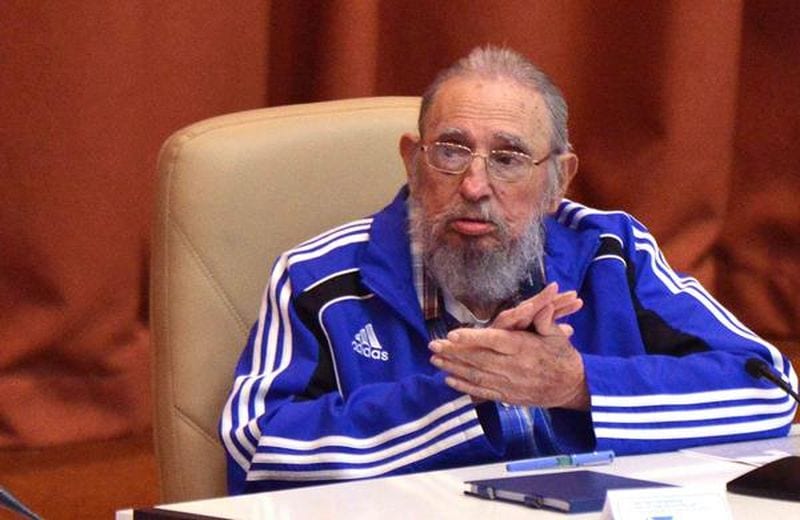 HAVANA TIMES — Cuba will be transformed into one giant concert on August 13th to celebrate Comandante Fidel Castro's 90th birthday, announced the island's cultural authorities.
According to information released by the Cuban Institute of Music (ICM), at 10 am on Saturday, August 13, "a great cantata and concerts" will be held across the island for Fidel Castro's birthday.
The press release from ICM added that "over one hundred children's choirs and concert bands will sing in unison, across the country, at cultural institutions, in squares and parks to celebrate with a lot of joy the birthday of Fidel, the father of all of Cuba's children."
Festivities promoted by government offices and Communist Party organizations for Castro's 90th birthday are focusing particularly on the younger generation, especially children, from collective messages to neighborhood quimbumbia games.
On June 2, the Cuban Federation of University Students (FEU) celebrated the leader's upcoming birthday at the Law Department with a festival called "Fidel is my specialty" selling books, flags, photos and hats.
The day ended when everyone sang "Happy Birthday" around an enormous cake in front of the Law Department, with dozens of grade school pioneros present.
Meanwhile, the reedition of the historic route to Dos Rios, promoted by the Jose Marti Youth Movement (MJM), will take place from July 26 until August 13, dedicated  to Fidel Castro's birthday.
Yusuam Palacios Ortega, President of the MJM and renowned for his impassioned speeches reaffirming his revolutionary commitment, said that the initiative is a tribute to both Jose Marti and "a present to his most loyal disciple, Fidel Castro" on his 90th birthday.
Palacios said that 30 young people would walk the route from Playita de Cajobabo, in Imias in Guantanamo province, to Dos Rios, in Granma and during their camping out, will read texts by Marti and speeches by Fidel Castro.
A mobile app for Android phones will become available  on July 19 with Fidel's speeches, thoughts and "reflections", which the march participants can use while taking part in the Marti route to share information with residents in the places they'll pass through.
Send a message to Fidel
The Joven Clubs (Youth Computer Clubs) also launched a number of initiatives for teenagers. In Artemisa, the "Joven Club announced that they would open up a service for sending "birthday emails" to Castro.
Those interested in wishing the ex-President a happy birthday can do so by writing to the email: [email protected].
The Joven Club plans to publish a book with all of the messages they receive, which will be given to Castro on his birthday.
Castro made his last public appearance during the closing ceremony of the 7th Cuban Communist party congress, on April 20th.