Cuban Government Celebrates Election of the 605 Legislators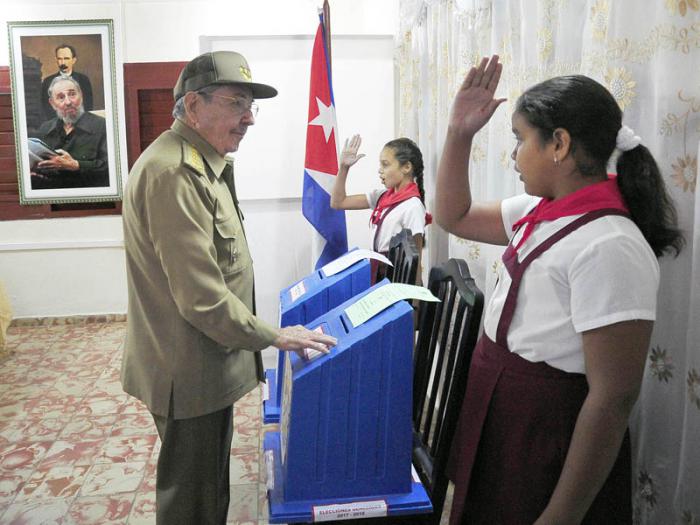 HAVANA TIMES – Cuba's National Electoral Commission celebrated on Monday the "massive participation" in the legislative elections last Sunday (82.90%), despite the decreasing attendance by eight points compared to the 2013 elections, reported dpa news.
"The day was a triumph and a reaffirmation of the Cuban electoral system," said Alina Balseiro, president of the National Electoral Commission, at a press conference.
The official noted that 94.4 percent of the ballots were valid, while blank votes were 4.3 percent and ballots voided 1.2 percent.
The ballot did not have opposition candidates, so some dissident groups asked the voters to annul their votes, writing messages on the ballot as a sign of discontent with the Cuban political system.
"We do not consider that they [those who oppose the system] represent any society, no electorate, no part of the Cuban people that opposes any situation," Balseiro said in reference to null or blank votes.
The 605 candidates for the same number of seats were presented in lists previously prepared by the National Nominating Commission from the proposals of mass organizations linked to the Communist Party and government.
Campaigning is not allowed in Cuba and the deputies are not required to reside in the place from which they are technically elected.
The 605 deputies elected this Sunday will meet on April 19 at the plenary meeting of the National Assembly that will elect the new Cuban president.
Raul Castro will not repeat for a third term and although it has not been officially announced, all forecasts point to the current first vice president Miguel Diaz-Canel, a 57-year-old engineer as the future president. Castro is expected to remain at the helm of the all-powerful Communist Party of Cuba.