Cuban Interior Minister Abelardo Colome Resigns for Health Reasons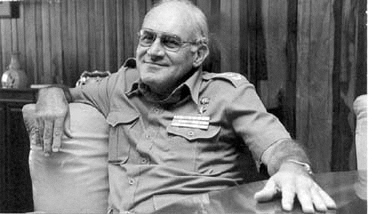 HAVANA TIMES — Cuban Interior Minister Abelardo Colome Ibarra, 76, has resigned for health reasons, Cuban television informed on Monday, noted dpa news.
"Lately, I've noticed that my health is not the same and I feel obliged to present a formal resignation to my high level political, state, government and military positions," Colome said in a letter to Cuban President Raul Castro, and released by the official media.
In the letter, Colomé notes that he has "devoted 60 years to the Cuban Revolution" and says he will remain "a soldier at your service and member of the Communist Party."
Born in Santiago de Cuba on September 13, 1939, Abelardo Colome was among a group of "historical" leaders of the Cuban revolution and was one of the closest associates of Raul Castro.
He studied at the "Frunze" School in the former Soviet Union and was head of the Research Department of the Revolutionary Armed Forces in 1959, then went to the Interior Ministry to head up the State Security in 1961 and the National Revolutionary Police in 1962.
Colome took on the post of interior minister in 1989 and will be replaced by Carlos Fernandez Gondin, until now the deputy minister.
Fernandez Gondin has the military rank of major general, is a deputy of the Cuban parliament and influential member of the Central Committee of the Communist Party of Cuba (PCC).
Until his stepping aside, Colomé held the rank of Army General, was a national deputy of parliament and a member of the Communist Party Central Committee. He also holds the honorary title of Hero of the Republic of Cuba.