Cuban President Defends Venezuela's Maduro, Blasts Guaido Supporters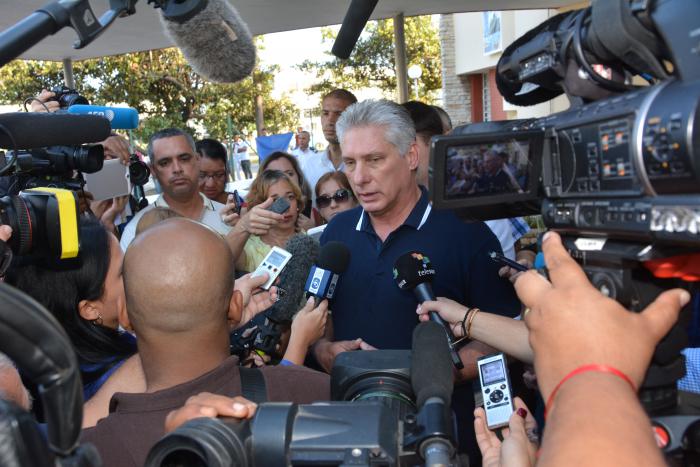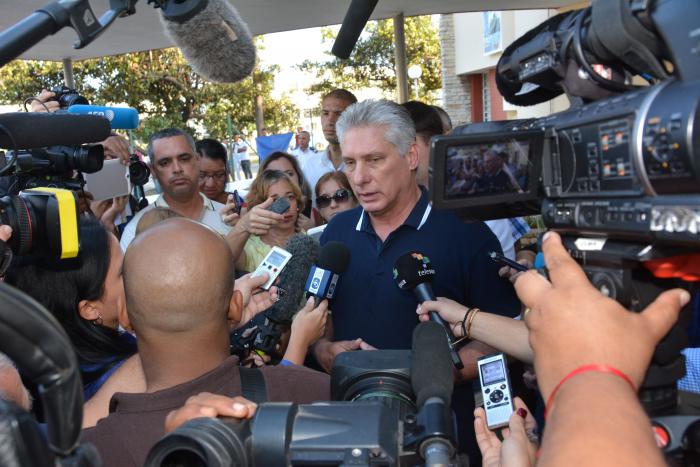 HAVANA TIMES – Cuban President Miguel Diaz-Canel defended his close Venezuelan ally Nicolas Maduro on Sunday as he warned of what he called an "imperial threat" hanging over Latin America, reported dpa news.
Speaking after casting his vote Sunday in a referendum on Cuba's new constitution, Diaz-Canel criticized the region's leaders who supported Venezuelan opposition leader Juan Guaido's attempt to bring aid to hundreds of thousands of people who he says are in urgent need of food and medicine.
Deadly clashes erupted on Saturday on the border between Venezuela and Colombia as Maduro's forces blocked the entry of aid, which the president claims is part of a US plot to topple him.
"The group of presidents on the Colombian border looked like clowns, who were they supporting? All those presidents have more problems than Venezuela has," said Diaz-Canel.
President Maduro denies any crisis in Venezuela and blames the mass exodus of millions of people in recent years on enemy propaganda. He accuse Colombia, the United States, Spain and a host of countries for spreading false information about the country.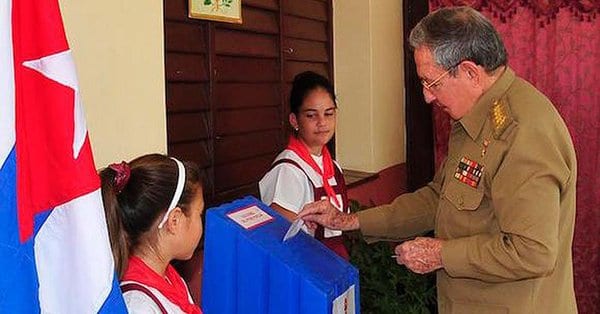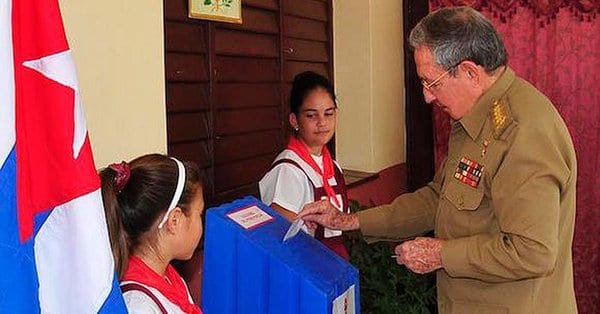 "We are living at a time of imperial threat and attempts of restoration of capitalism in Latin America," the Cuban leader said after voting.
"In Cuba we are voting for our Constitution for Latin America and the Caribbean, and we are also voting for Venezuela, we are defending Venezuela, because in Venezuela we are playing for the dignity of the continent."
Diaz-Canel went on to denounce the "economic and cultural war aimed at the standardization of United States culture at the expense of identity of peoples."
Cuba depends on Venezuela for its imported oil and pays for it by sending tens of thousands of medical and education personal on "missions" to the South American country. They receive only a small fraction of their pay, the rest going to the government.
To help defend its chief political and economic ally, Cuba, claims the opposition, has a large presence in the intelligence and security forces of Venezuela.