Cuban President Ends His International Tour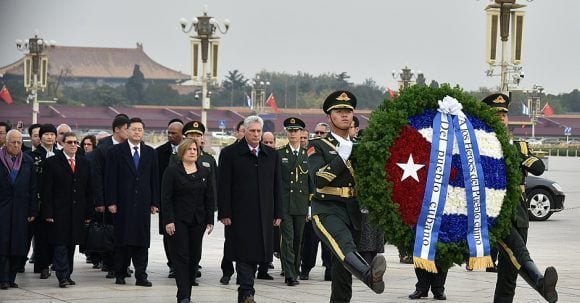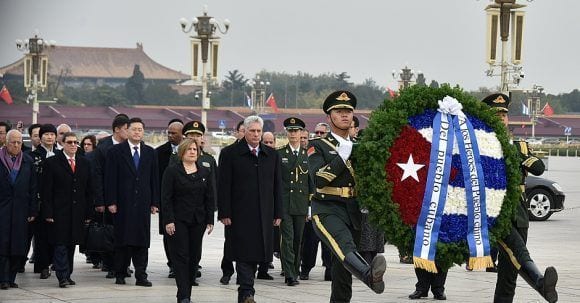 HAVANA TIMES – Cuban President Miguel Diaz Canel concluded an international tour in Laos over the weekend that also included Russia, North Korea, China and Vietnam, at a time when the Island is looking for business partners in the midst of a greater international opening and of the severe crisis that affects its leading trade partner, Venezuela, reported dpa.
The visit to Moscow was preceded by the signing on October 30 in Havana of trade agreements for 260 million dollars, as confirmed by Russian Deputy Prime Minister Yuri Borisov.
In China, the island signed agreements of intent with Beijing on trade, renewable energy, tourism and technology. The government says bilateral trade with China is 1.76 billion dollars per year, with tobacco, rum and medicines as the main products sold by Cuba. China has long been willing to up trade with Cuba, but the island's payment problems have kept such from reaching full potential.
In Vietnam, a commercial agreement and a financial protocol were signed to implement a cooperation project in rice production from Cuba. The island continues to struggle to produce its staple foods spending billions per year on imports.
The visit to North Korea revolved around the ratification of common ties and good wishes for cooperation in tourism, education and health. The two countries share similar centralized political and economic systems but have been unable to carry out significant exchanges.
In the same line, the symbolic visit to Laos was developed, ending Diaz Canel's first presidential tour, which was organized around a group of countries sharing similar values with the Cuban Communist Party.
For nearly a decade the Cuban government sees foreign investment as the only way to bring about a modernization of the country's stagnated economy.