Cuban Professors Reject Statements Calling for Purge at Universities
By Jancel Moreno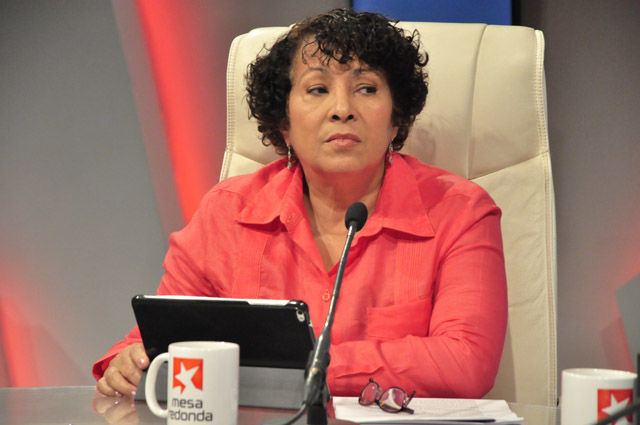 HAVANA TIMES – "I refuse to allow the universal right to education, work and our protection against any form of discrimination (consecrated in the Cuban Constitution), to continuously be violated in Cuba's universities when people are being expelled from these for political reasons…" reads the open letter written up by Cuban university professors and students, rejecting recent statements made by the Vice-Minister of Higher Education, Martha Mesa Valenciano.
The controversial statements were published on the Ministry of Higher Education's (MES) official website and were then reproduced by party-line media under the headline "Being a university professor".
According to the vice-minister: "Whoever doesn't feel they are an activist of our Party's revolutionary policy, an advocate of our ideology, our morale, our political convinctions, must renounce their position as a university professor."
The article has recently rekindled the debate about what it means to form part of an institution at this level, or not. Vice-Minister Mesa's words have also been echoed recently by the University of Camaguey and the Dean of the University of Oriente, who stated that the "concept" would be debated by the faculty of these universities.
The group of fourteen Cuban professors and academics who initially signed the letter, prove that the vice-minister's words violate "Articles 18. and 19, of the International Covenant on Civil and Political Rights, the World Declaration on Higher Education for the Twenty-First Century and other treaties and pacts in Education that recognize academic freedom and university autonomy as the essential foundations for a quality, plural, socially responsible, democratic and inclusive university." On top of that, it is a clear violation of the Cuban Constitution's "principle of equality and non-discrimination."
Jose Raul Gallego, a journalism graduate from University of Camaguey and former professor at this university between 2010-2018, until he left Cuba; is one of the letter's signees, who defends the real human value of a university professor.
"Being a university professor implies first of all, a commitment to the students, a commitment to the profession, to the truth that you are teaching. Indoctrination isn't our job as a professor, we are here to teach our students how to think, so that they are able to think for themselves and even be able to question things we are teaching them in class," said Gallego.
He adds, "We have a commitment to train citizens, to make sure students are as well prepared as they can be when they leave, not just in their profession, but in life; that they become good people who work towards improving society."
According to Gallego, the value of this kind of document is to first make an opinion that most professors and people hold public knowledge; and to do this in a legal way, addressed to the government.
The most important thing for this former Cuban university professor is that it has managed to bring a group of people with different political stances together, who might even disagree on many points, but agree that universities need to be a plural space, where Cuban laws and institutional agreements are upheld and to make it crystal clear that the university that Cuba needs isn't this closed and exclusive hunting ground. It has to be a space where there is room for all ideas and where nobody is discriminated against for any reason.