Cuban VP Diaz Canel in Nicaragua for Anniversary Celebration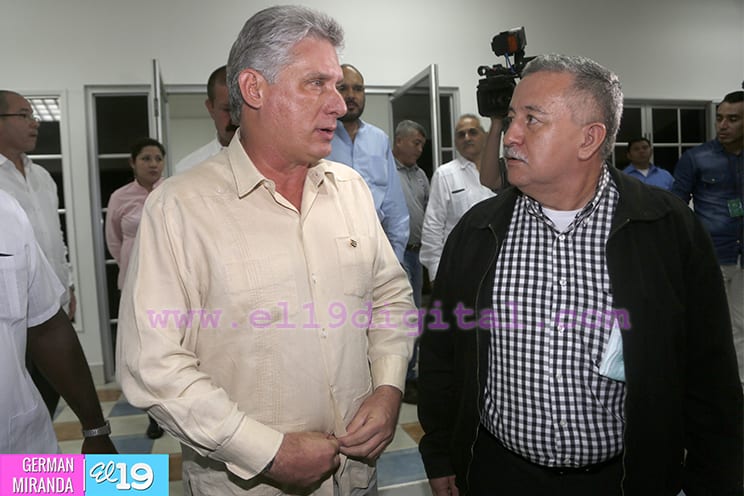 HAVANA TIMES — Cuba's First Vice President, Miguel Diaz Canel, is in Managua today to accompany Daniel Ortega at the 37th anniversary celebration of the Nicaraguan revolution.
The FSLN government has pulled out all stops to decorate the capital with metallic trees and transport supporters from all over the country to the central event where Ortega and his wife Rosario Murrillo are expected to speak.
Diaz Canel, often mentioned as next president of Cuba when Raul Castro retires in 2018, said he was very happy to be in Nicaragua celebrating along with the people and the government of Daniel Ortega.
"Under the FSLN government, led by Commander Daniel Ortega, Nicaragua is today a free, sovereign, peaceful, anti-imperialist country with important social and economic advances," said the Cuban VP.