Cuban VP Miguel Diaz Canel in Nicaragua to Support Ortega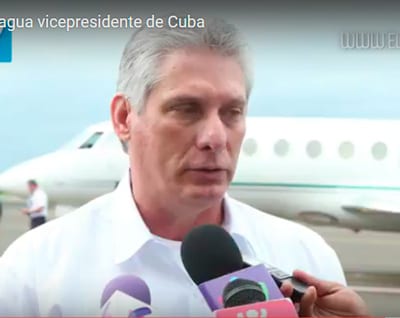 HAVANA TIMES – Today in Managua the Nicaraguan government celebrates the 38th anniversary of the Sandinista Revolution, which includes special guests from different countries.
On hand were presidents Salvador Sanchez Cerren (El Salvador), Evo Morales (Bolivia), Nicolas Maduro (Venezuela), and Cuban VP Miguel Diaz Canel in support of the government of the presidential couple Daniel Ortega and Rosario Murillo.
Diaz-Canel, the first vice president of Cuba and mentioned as the successor of Raul Castro in 2018, also participated in a meeting of the Sao Paulo Forum convened on purpose at this date to show support for the Ortega-Murillo government.
Below is a video of Diaz-Canel's arrival in Managua.