Cuban Women's Federation Backs Chavez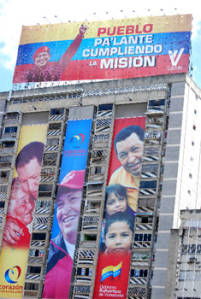 HAVANA TIMES— The Cuban Women's Federation national leaders met in Havana and approved a motion to send a letter to the women of Venezuela urging them to support the reelection of Hugo Chavez in the upcoming Oct. 7 elections in the South American country.
Chavez provides Cuba with all of its imported oil and in return receives the professional services of tens of thousands of Cuban doctors, educators and sports trainers, which are the backbone of his social programs.
As to the situation in Cuba, FMC secretary general Yolanda Ferrer said that resistance to a change in mentality is the worst enemy in these times.
"Today's women are a product of the Revolution and the Federation, therefore our organization has to change in order to meet its own interests, be able to counsel families, achieve total gender equality, and above all defend the revolution and socialism," she said.
Ferrer is also a member of the Communist Party Central Committee. The gathering of national FMC leaders was attended by Cuba's First VP, Jose Ramon Machado Ventura.