Cubans in the Air: 35% More but No Massive Exit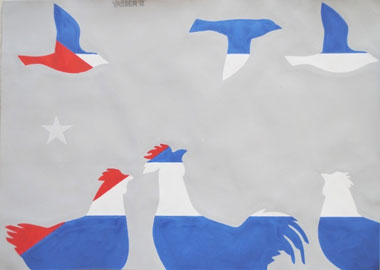 HAVANA TIMES — Cubans trips abroad increased by 35 percent after the entry into force of immigration reform in January 2013, but no massive outflow of citizens has occurred, said the government of Raul Castro on Monday, reported dpa news.
"Cubans are not fleeing, they are traveling," said Colonel Lambert Fraga, the deputy chief of the Cuban Immigration office, in presenting a report on migration flows following the reform. Thus far, 226,877 Cubans traveled abroad this year, according to statistics.
"As predicted, the obtaining of visas from other countries is the main limitation that limits Cubans from traveling," added Fraga.
In January the government launched a historic immigration reform that eliminated travel restrictions and an exit visa requirement that for decades weighed on citizens of the island. Cubans no longer need an exit permit known as the "white card", or an invitation from overseas to leave the island.
The immigration official said 57.8 percent of Cubans traveled abroad this year have returned to the island. He added there have been few restrictions for highly skilled professionals to travel.
In announcing the reforms, the Cuban government left open the possibility of restricting the travel for people considered "vital" for the country. The stated goal is to prevent "brain drain" to the United States.
It was feared such restrictions would mostly fall on the large number of doctors on the island as well as elite athletes. However, according to Fraga, only a small number, he put at 8,000 need permission to travel at this time."
Neither political opponents such as blogger Yoani Sánchez nor activists of the Ladies in White have had trouble traveling. In the new immigration law, the Cuban government reserved the right to deny passports to persons on grounds of "national security" or "public interest".
The main destination of Cubans is still the United States (27.4%), where the vast majority of the two million Cuban exiles live. This was followed by Mexico with 13.3 % of the trips and Spain (9.3%).
Fraga noted that during the same period the number increased of Cubans sent back to the island. Repatriation (1,104 people) were recorded mostly from Mexico, Ecuador and Panama. Ecuador does not request a tourist visa for Cubans but after the island's immigration reform took effect it began requiring a letter of invitation for visitors from Cuba.